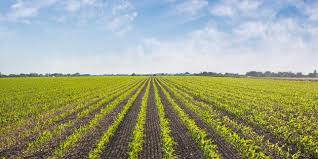 Across the Golden State, California agriculture producers are increasingly recognizing their responsibility to contribute to a healthier environment.
This portfolio of profiles compiled by American Farmland Trust showcases outstanding real-world examples of environmental stewardship by California specialty crop producers. These are stories about significant efforts to increase on-farm conservation practices, presented in an interactive map containing more than 60 profiles.
"These stewardship profiles clearly show how much California specialty crop growers love the land," said CDFA secretary Karen Ross. "The profiles show a commitment to constant adaptation and preparing for the next generation. As consumers, we are the beneficiaries of the bounty that California agriculture produces and the care with which it is grown.  We salute the specialty crop producers who are featured and we commend American Farmland Trust for sharing their stories!"
In a world where consumers increasingly care about how and where their food is produced, better stewardship practices are key to enhancing the California agricultural brand. California farmers must be ready to rise to the challenge. These stories are intended to inform and inspire other specialty crop growers to pursue environmental quality as an integral and prominent feature of their operations.
Link to American Farmland Trust website.