During the school year, more than 16.9 million children receive free and reduced-price meals through the National School Lunch Program, according to the U.S. Department of Agriculture. However, only 2.3 million, or about 12 percent, of these young people have access to free meals over the summer break.
This summer, the YMCA of Superior California, in partnership with the Walmart Foundation, will provide more than 500 free lunches a day to youth at partner locations throughout the community, through their Summer Food Program.
At the kick-off event yesterday in Sacramento, Dairy Council of California had the opportunity to showcases their Mobile Dairy Classroom, with Tootsie – the star of the show.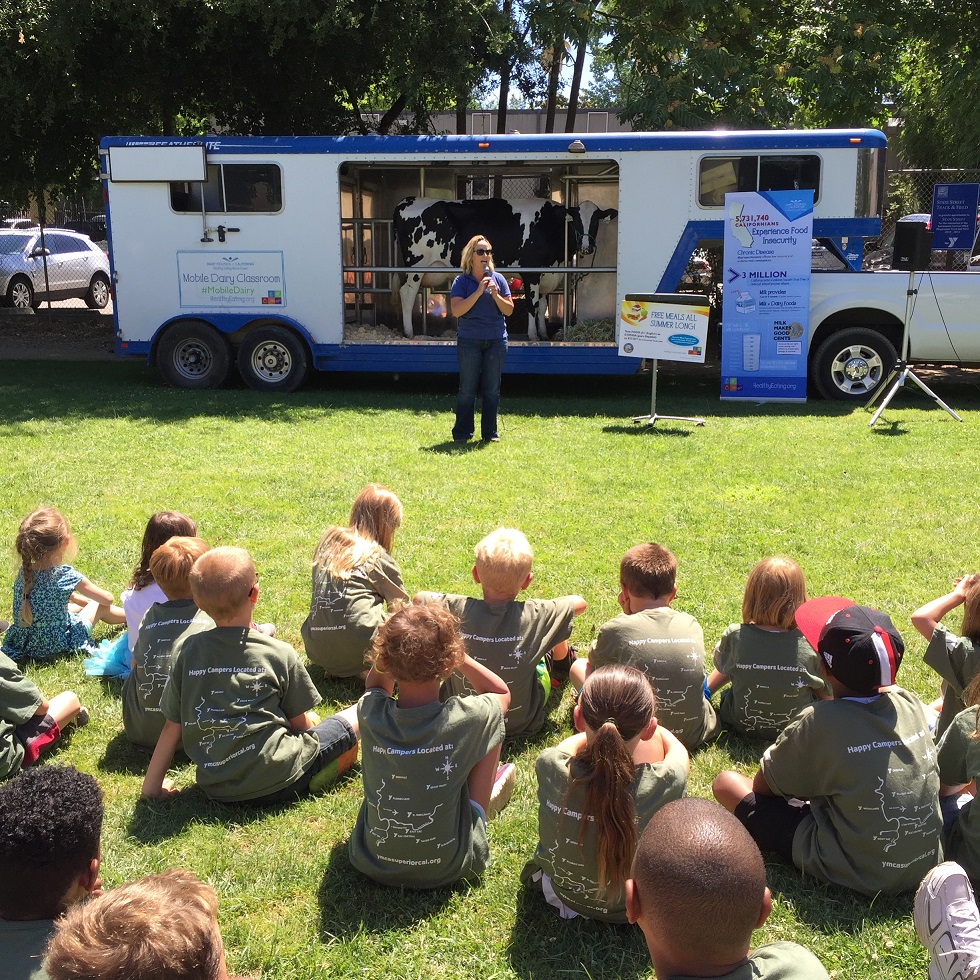 Further information on statewide Summer Meal Programs from the California Department of Education.