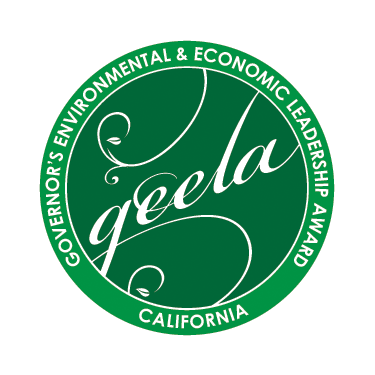 Each year Governor Brown sponsors GEELA, the Governor's Environmental and Economic Leadership Awards, which recognize individuals and organizations for exceptional achievements in conservation and environmental stewardship. It is the state's highest environmental honor.
GEELA is a partnership with Cal-EPA, CDFA, the Natural Resources Agency, the Labor and Workforce Development Agency, the Health and Human Services Agency, the State Transportation Agency, and the Business, Consumer Services and Housing Agency.
At the annual GEELA awards ceremony this week in Sacramento, it was my pleasure to help honor two great recipients from agriculture: Prather Ranch of Shasta County, for minimizing waste from animal food products and creating conservation easements to protect endangered species, and the Sonoma County Winegrowers, for advancing a goal to make Sonoma County the first fully sustainable wine region in the country by 2019.
Two years ago, when I first heard the Winegrowers' leadership talk about this, I appreciated the ambition but wondered how they could reach that goal in five years. It seems they are well on their way thanks to the leadership and commitment of Sonoma County winegrape growers  – 49 percent of vineyard acres have been certified sustainable, so far. Sustanability is defined by a set of standards on environmental stewardship, economic viability and and social responsibility, what we call the triple bottom line.
Prather Ranch operates on approximately 40 thousand acres in five Northern California counties. More than 50 percent of the land is enrolled in conservation easements, meaning the properties will continue to be used for cattle grazing . The dry-aged natural beef operation embraces a philosophy of "Deep understanding of the importance of low-stress cattle handling, responsible stewardship of the land, and a desire to provide a stable and satisfying life for those who work on the ranch."
Agriculture has great stories to tell! Programs like GEELA bring those stories to the forefront. I urge all of our farmers and ranchers to consider GEELA recognition in the years ahead.