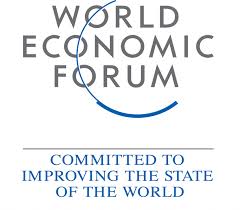 At the World Economic Forum in Davos last week, a coalition of 30 leaders – Champions 12.3 – launched a new effort to inspire ambition and mobilize action to reduce food loss and waste globally. This leadership group aims to accelerate progress toward meeting Target 12.3 of the UN Sustainable Development Goals (SDGs), which seeks to halve per capita food waste and reduce food losses by 2030.
Globally, a third of all food is lost or wasted between the farm and the fork. Reducing food loss and waste can be a triple win: It can save money for farmers, companies, and households; wasting less can feed more people; and reductions can alleviate pressure on climate, water, and land resources.
The Champions include CEOs of major companies, government ministers, and executives of research and intergovernmental institutions, foundations, farmer organizations, and civil society groups. These leaders will work to create political, business and social momentum to reduce food loss and waste around the world.
The Champions will inspire action by:
Leading by example on how to reduce food loss and waste;
Motivating others to meet SDG Target 12.3;
Communicating the importance of food loss and waste reduction;
Showcasing successful food loss and waste reduction strategies; and
Advocating for more innovation, greater investment, better information, and increased capacity to reduce food loss and waste.
Food loss and waste has significant economic, social, and environmental consequences. According to the Food and Agriculture Organization of the United Nations (FAO), food loss and waste amounts to $940 billion in global annual economic losses. It contributes to hunger. And lost and wasted food consumes about one quarter of all water used by agriculture, requires cropland area the size of China, and generates about 8 percent of global greenhouse gas emissions.
Champions 12.3 will complement and build upon ongoing successful UN programs to reduce food loss and waste including SAVE FOOD and Think.Eat.Save, efforts such as EU FUSIONS and the global Food Loss & Waste Protocol, private sector action like the Consumer Goods Forum's Food Waste Resolution, and other initiatives.
The Champions effort supports the UN Sustainable Development Goals adopted in September 2015. SDG 12 seeks to ensure sustainable consumption and production patterns. Target 12.3 specifically aims to halve per capita global food waste at the retail and consumer level, and reduce food losses along production and supply chains, including post-harvest losses, by 2030.
Inspired by the "No More Food to Waste" conference in The Hague in June of 2015, the Government of the Kingdom of the Netherlands formally called for the coalition's formation in September 2015, and is providing secretariat support for Champions 12.3, along with World Resources Institute.
See the full list of champions and get more information at:http://champions123.org.