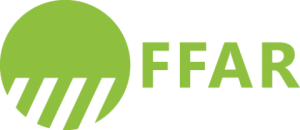 The Foundation for Food and Agriculture Research (FFAR), a nonprofit organization established through bipartisan congressional support in the 2014 Farm Bill, has joined with a number of private sector partners to launch the Crops of the Future Collaborative, a new consortium that will accelerate crop breeding to meet global food demand 20-50 years in the future. FFAR's initial $10 million commitment is expected to leverage significant additional investment from partners.
With the world population projected to reach 9.8 billion people by 2050, the Crops of the Future Collaborative will accelerate crop breeding through an innovative public-private model that pools proprietary knowledge, financial resources and technology to carry out crop-specific research initially focusing on maize, leafy greens, and wheat and small grains. The consortium will hone in on how a crop's genetic information can yield traits needed to meet global nutritional demands in a changing environment.
The new consortium will increase capacity to breed crops with specific traits, leading to plants that are adapted to different environments. Target crop characteristics might include enhanced nutritional qualities or ability to withstand environmental challenges such as drought, heat, or flooding. Ultimately, knowledge generated by the Collaborative will be publicly available through scientific publications and informational platforms, benefiting public and private crop breeding efforts.