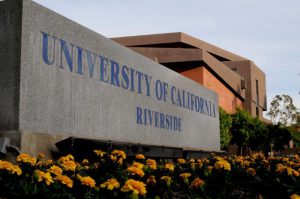 By Tim Hearden
In recent years, I've had the good fortune to visit and work with some of California's most successful trade schools and career-technical education programs.
About a year ago, I visited with instructors and students involved with an apprenticeship program at Stockton's San Joaquin Delta College called ThinkBIG, in which students split their time between classes and work in the service department of a Caterpillar dealership.
I've done several projects involving the agriculture and heavy equipment program at Shasta College in Redding, whose dormitory immerses students in the campus' farming operation. Shasta's heavy equipment program offers certificates in trades such as welding, equipment operation, and maintenance, which students can use to get jobs in logging, construction, or other industries.
Many argue that programs such as this are the wave of the future, as recent high school graduates become wary of racking up thousands of dollars of debt going to a four-year university and risking not being able to find a job when they earn their degrees.
Highlighting this fear was a 2013 report by economists from the Federal Reserve Bank of New York asserting that only 27 percent of graduates found jobs related to their majors, and only 62 percent of graduates ended up with jobs that required a college degree.
Some commentators point to declining enrollment in many universities' humanities and social sciences programs as evidence that higher education in the future will be dominated by STEM subjects, such as business and economics, as students seek degrees that will lead to better employment.
If this is the case, I can think of no more practical application of science and technology than occurs in the agriculture departments of land grant colleges, including the University of California. In fact, it's not an overstatement to say the vast network of Cooperative Extension offices and research facilities operated by the UC has enabled agriculture in the Golden State to survive amid daunting challenges.
Drought? The UC is developing soil maintenance strategies, conducting groundwater recharge trials, and giving growers updated evapotranspiration information so they can manage water stress in trees. Labor shortages? The UC is working on numerous automation projects.
There's no greater example of the UC's practical approach than its relationship with the Citrus Research Board, which celebrates its 50th anniversary this year. Among their numerous joint efforts, the UC and CRB are working feverishly to protect the state's commercial groves from the deadly tree disease Huanglongbing, which has devastated citrus in the U.S. Southeast.
Stephanie Doria, a UC-Davis graduate who is now a staff research assistant at the UC's Lindcove Research and Extension Center, puts it this way: "It's very practical — that's the best thing. We're producing research that actually helps people."
For that, growers throughout California, particularly in the citrus industry, are grateful.