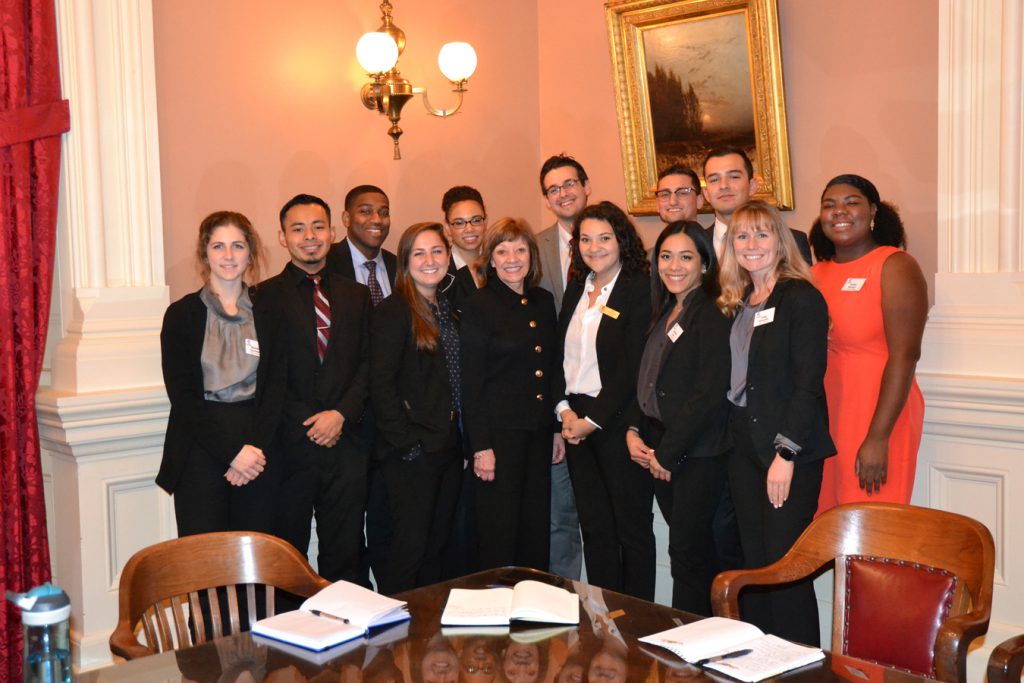 Young and emerging leaders participating in the Coro Fellows Program are in Sacramento this week to learn what they can, both personally and professionally, about a wide range of public policy areas, including agriculture and its important role in California.
A dozen fellows met with California Agriculture Secretary Karen Ross at the State Capitol yesterday afternoon for a discussion that ranged from labor and mechanization on farms to climate change, marketing, broadband and cannabis. Today, they continue their exploration of public policy by shadowing legislators.
The Coro Fellows Program develops leaders to work and lead across different sectors by equipping them with knowledge, skills, and networks to accelerate positive change. The fellowship is a nine-month program, with fellows participating in a series of full-time public affairs projects.