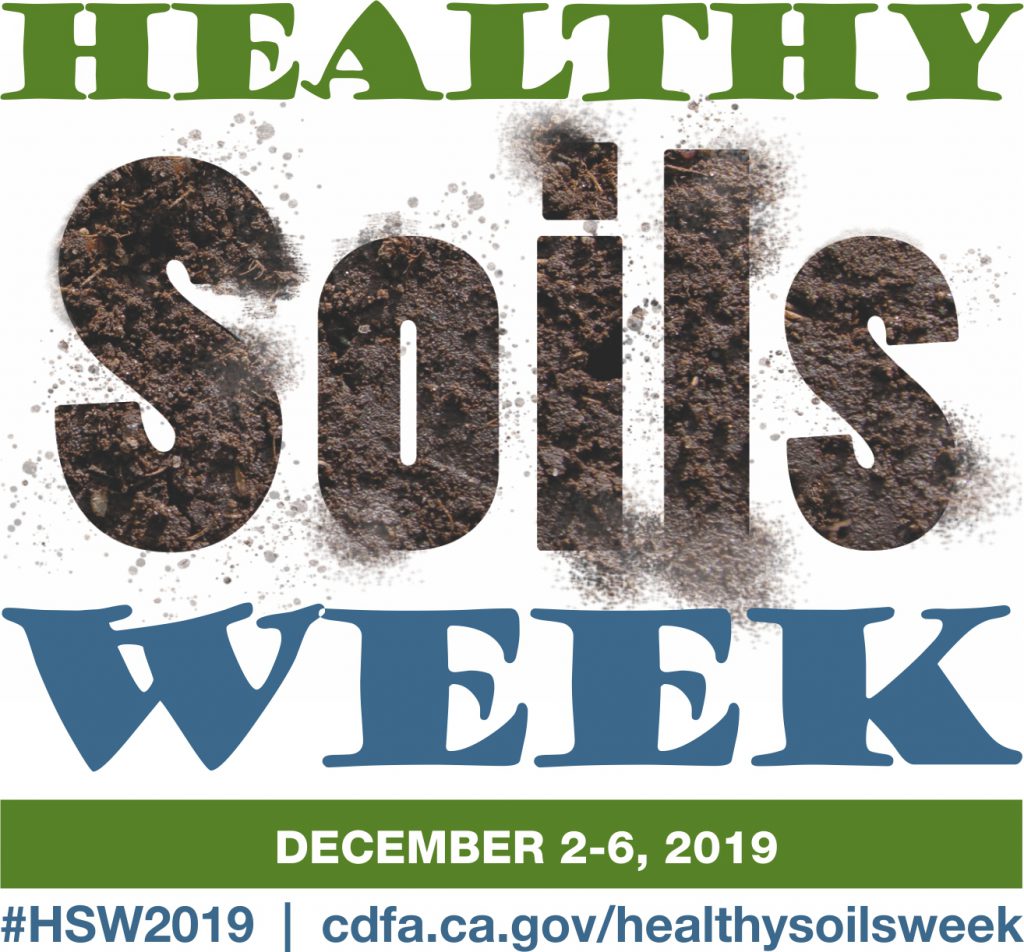 CDFA has introduced a webpage to promote the week-long Healthy Soils Week, December 2-6, 2019. CDFA, several partner agencies, and non-governmental organizations have joined forces to promote awareness about the importance of soil health to fight climate change, enhance food security, and conserve California's natural resources.
The website provides details about the following daily events:
Monday, Dec. 2: Ribbon cutting to unveil large display panels near the Governor's Office.
Tuesday, Dec. 3: A legislative briefing plus an informational session with the State Board of Food and Agriculture.
Wednesday, Dec. 4: A regional workshop, "Building our Food Resilient System," in Santa Barbara. Also, CalRecycle will deliver fruit grown in a composted grove to state legislators.
Thursday, Dec. 5: World Soil Day as well as a tour for legislative staff and partner agencies that will include farms that employ healthy soils practices and a local compost facility.
Friday, Dec. 6: An event, "Rebuilding Urban Soil with Three Sisters Gardens" in West Sacramento.
Healthy soil is quite literally the foundation of sustainable food, water, air and biodiversity. Restoring and preserving healthy soil results in:
Improved plant health and yields
Increased water infiltration and retention
Sequestered carbon and reduced greenhouse gases (GHGs)
Reduced sediment erosion and dust
Improved water and air quality
Improved biological diversity and wildlife habitat