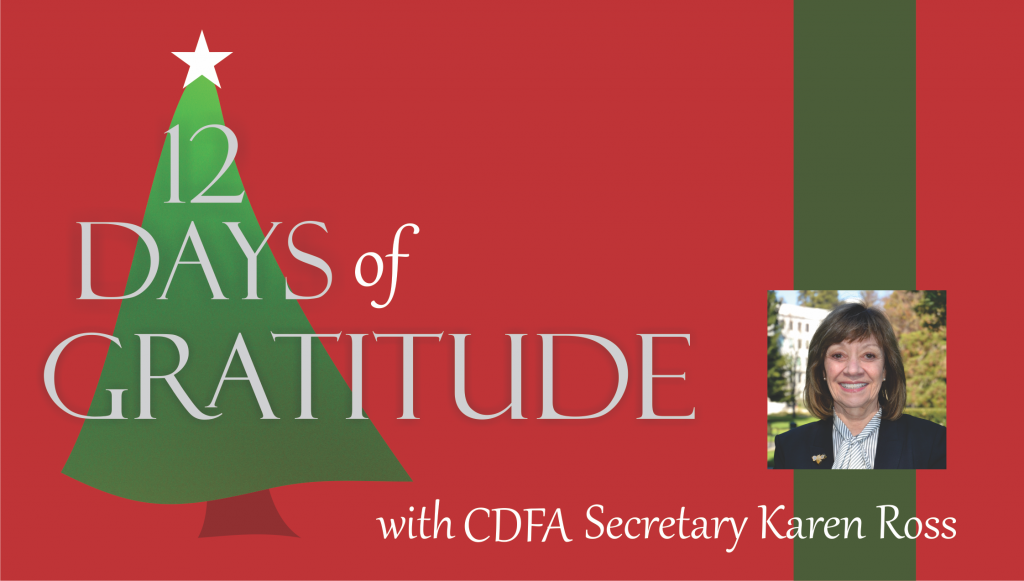 The many challenges of 2020 have included dramatic changes in the ways that CDFA employees—as well as a large number of workers in the public and private sectors—do their jobs. We have asked our employees to telework, or work from home, and many of them have done so while balancing family life, including children who are distance-learning and perhaps a partner also working from home. It hasn't been easy.
I am grateful to our employees for how quickly they pivoted to this new way of working, and for how much they have been able to accomplish under these circumstances. The work continues at CDFA, from invasive species prevention to animal health; from our Division of Measurement Standards regulating commerce to our Marketing Division overseeing a range of commodity marketing programs; from the regulation of California's legal cannabis market to our Division of Inspection Services working on issues like organic licensing and compliance, healthy foods in schools, and efficient use of fertilizer; from our Fairs Division working with local fairs to meet community needs to our environmental farming programs teaming up with farmers and ranchers to reduce greenhouse gas emissions.
Many of these important functions could not be accomplished remotely and staff adapted with new routines to ensure they could safely do their part in keeping the food supply chain open and meeting the needs of consumers.
Underpinning all of this is the outstanding work from the staff of our Departments of Administrative Services and Information Technology. Their dedication and hard work allowed us to effectively transition to a remote working environment, while implementing safety precautions for those who cannot telework, through new office lay-outs and the availability of PPE and extra sanitation precautions
Thank you, CDFA employees! I am grateful to have the opportunity to serve with you to meet the needs of all Californians.