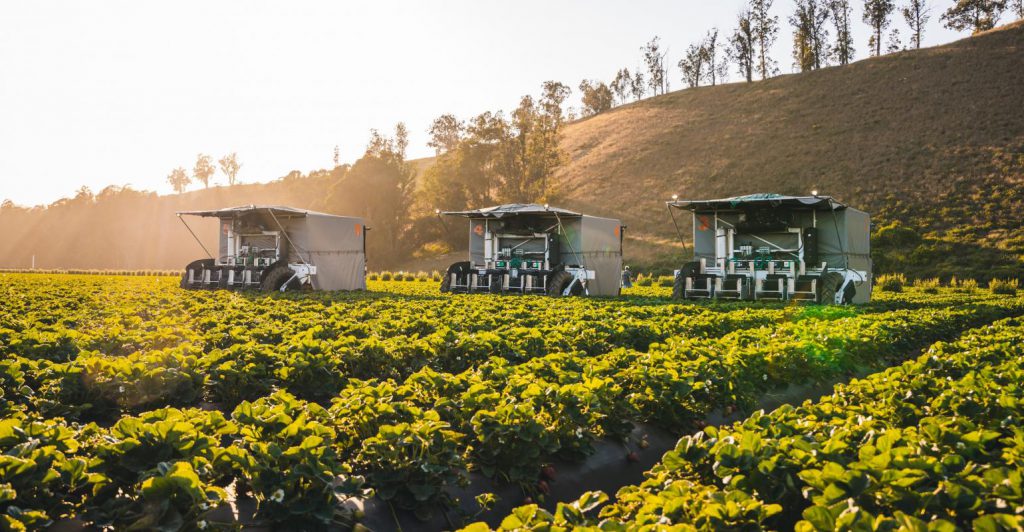 The companies will get technical help in introducing robotics and other advances amid push to automate half of West's specialty crop harvests by 2030.
By Tim Hearden
After weeks of consideration, Western Growers and its allies have placed their bets on 13 companies they hope will lead a march to automating at least half the West Coast's specialty crop harvests by 2030.
The companies will be the first in a cohort of startups and established businesses that will receive technical aid as part of Western Growers' ambitious Global Harvest Automation Initiative.
The organization and its partners will also present these companies to growers so they're not inundated with scores of company pitches and can focus on a handful that are right for their operations.
The chosen businesses all specialize in agricultural robotics, mechanization and automation, according to Western Growers. In addition to taking part in field trials and case studies, they will receive systems integration in a "technology stack" that's being prepared as part of the initative.
"Most harvest startups build the entire technology stack themselves — from imaging and artificial intelligence to robotic end-effectors and automated movement up and down the fields," said Walt Duflock, the organization's vice president of innovation..He added the initiative "will now build this technology stack for them.
"The innovators in this cohort are both startups and established companies that will get help integrating with industry-standard tractors, robot arms and sensors, which can commoditize up to 60–80% of the startup's technology stack," he said.
The organization is "making real progress on getting the industry to increase their collective collaboration effort" led by trade groups including the Washington Tree Fruit Research Commission on things like grower economics by crop type for harvest, Duflock told Farm Progress in an email.
The 13 companies
According to Western Growers, the following companies were chosen:
The organization also announced a team of mentors with expertise in precision ag, robotics, artificial intelligence, equipment manufacturing, harvest automation and grower/shipper operations, who will advise the cohort companies.