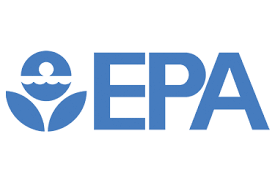 Taken from an EPA news release
Two Californians–Lake County supervisor Eddie Crandell Sr. and Jeanne Merrill of the National Sustainable Agriculture Coalition–have been appointed to join the Environmental Protection Agency's Farm, Ranch, and Rural Communities Federal Advisory Committee (FRRCC), which provides independent policy advice, information, and recommendations to the EPA Administrator on a range of environmental issues that are of importance to agriculture and rural communities.
Crandell and Merrill were named as part of a group of 20 appointments to the committee, and they join a third Californian already serving, Amy V.C. Wolfe of AgSafe. A total of 37 people from across the country serve on the committee.
Earlier this year EPA Administrator Mike Regan issued a new charge for the FRRCC — to evaluate the agency's policies and programs at the intersection of agriculture and climate change. The committee will consider how EPA's tools and programs can best advance the agriculture sector's climate mitigation and adaptation goals, ensuring that EPA can best support farmers and ranchers in their efforts to reduce emissions and accelerate a more resilient food and agriculture system.
The EPA received more than 85 applications for committee positions and selected new and returning members from a pool of highly qualified candidates to represent a variety of agricultural sectors, rural stakeholders, diverse geographies and whose backgrounds include extensive experience with EPA priority issues, including climate change.