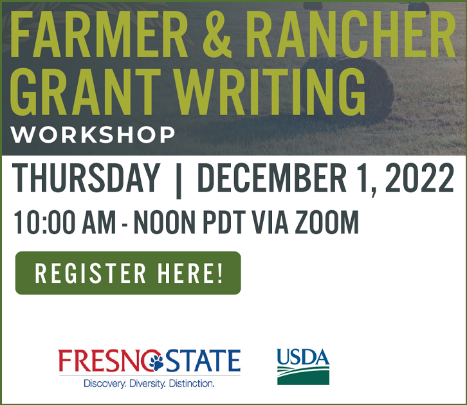 California farmers and ranchers, including veterans and beginners, are invited to attend a Farmer & Rancher Grant Writing Workshop 10 a.m. to noon Dec. 1 via Zoom. The workshop is being offered by the United States Department of Agriculture (USDA) Office of Partnerships & Public Engagement in partnership with the Fresno State University Jordan College of Agriculture and Division of Research and Graduate Studies.
How to register on www.grants.gov
Proposal development process
Submission requirements
Workplan
Partnerships
Grant writing tips
Click here to register for the workshop. For more information, please contact Juan.Alvarez@usda.gov.