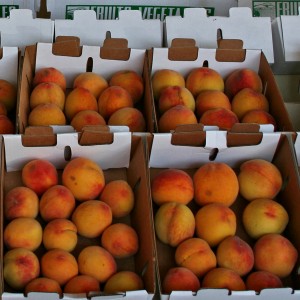 As we launch our second annual Farm to Food Bank Month, I'm excited about the commitment and generosity of California's farmers and ranchers to support our local communities and consumers with food donations. Nearly 1 in 9 individuals, or close to 4 million people, in California are food insecure. This means that over the course of one year about 10 percent of Californians could not afford enough food on at least one occasion.
There is a real need in our communities and California's farmers and ranchers have generously responded to this need. Last year farmers and ranchers provided more than 120 million pounds in farm donations, up from 100 million pounds in 2010. However, the need is so great in California that I'm asking our farmers and ranchers to help us double our annual food bank donations and reach 200 million pounds by 2015.
The process is easy – all growers have to do to donate is call Karen DeWitt at the California Association of Food Banks  at 831-747-7395 or email Karen@cafoodbanks.org The Food Banks will accept all products – tree nuts, fresh produce, meat, dairy, and eggs and they are eager to work with California producers.
Food banks operate year-round. If farmers and ranchers do not have products to donate now, they can submit a future pledge of farm donations to Karen as well.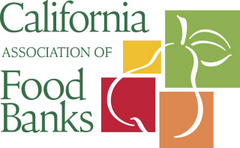 Fresh produce donations to food banks are eligible for a 10 percent state tax credit as a result of legislation passed last year. The Franchise Tax Board plans to have California Form 3811 available for the 2012 tax year which provides the eligible tax credit on donations. In addition, the California Association of Food Banks may be able to assist farmers with costs associated with picking and pack-out – making the process easier for everyone.
To help add momentum to this effort the California Department of Food and Agriculture is once again partnering with the California Association of Food Banks to host a "donation event" at Feeding America San Diego  on Wednesday, December 5, 2012. Feeding America San Diego will be accepting farm donations and pledges from 10 a.m. to noon on that day in observance of the Farm-to-Food Bank Drive.
Please join me and Craig McNamara, president of the California State Board of Food and Agriculture, on December 5th to celebrate farm donations and future donation pledges submitted by farmers and ranchers to help support local communities and families.
Our agricultural abundance provides us the opportunity to reach the food needs of all Californians – and our farmers and ranchers can help make this a reality.