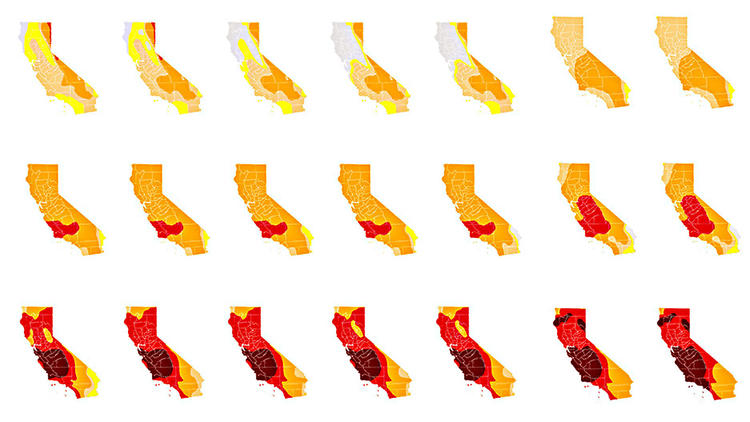 It doesn't take much to understand why California is so worried about drought. Reservoirs are ever-dwindling. Rainfall is sporadic at best.
More than 80% of California is in extreme drought, according to the U.S. Drought Monitor, and the state's condition isn't expected to improve in the near future.
The Drought Monitor, which collects data from 50 different weather indicators, have shown an increasingly red California since 2011, the last time the drought map was clear.
Watch the 6-second snap-shot here.