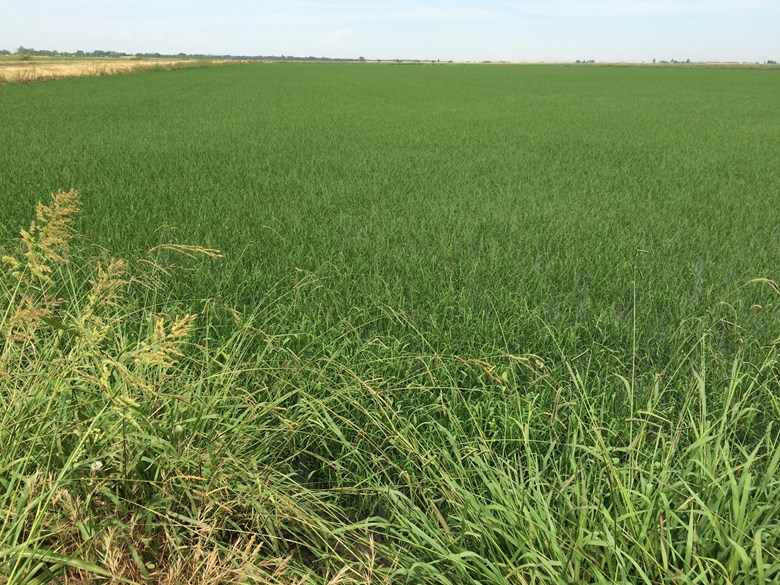 By Lesley McClurg
Because of California's historic drought, the state's rice crop will be 30 percent below normal –- at 375,000 acres. Experts say the smaller planting will hurt the economy and wildlife that depend on shallow flooded fields.
Tim Johnson, the President of the California Rice Commission says the largest impact will be felt in the small towns like Colusa, Marysville and Yuba City where farmers and workers depend on the rice industry for jobs.
"But, also in places like the Port of West Sacramento where we export our rice internationally and the rice mills and rice driers you see around the community," says Johnson.
The ripples will be felt statewide. Johnson says the fallowed acreage will costs California's economy hundreds of millions of dollars.
Dry fields are also bad news for ducks and geese that depend on flooded rice fields for food and breeding grounds. Mark Bittlecomb is the Ducks Unlimited Western Regional Director.
"We're fearful that disease could happen. Avian botulism outbreaks were just starting last December, and that could happen again this year if (waterfowl) are concentrated," he says. "And it (disease) can go through the population rather quickly and you can see massive die-offs."
Biologists and engineers are working with landowners to increase water efficiency so more habitat is available using less water.
This year's planting is the smallest since 1991.