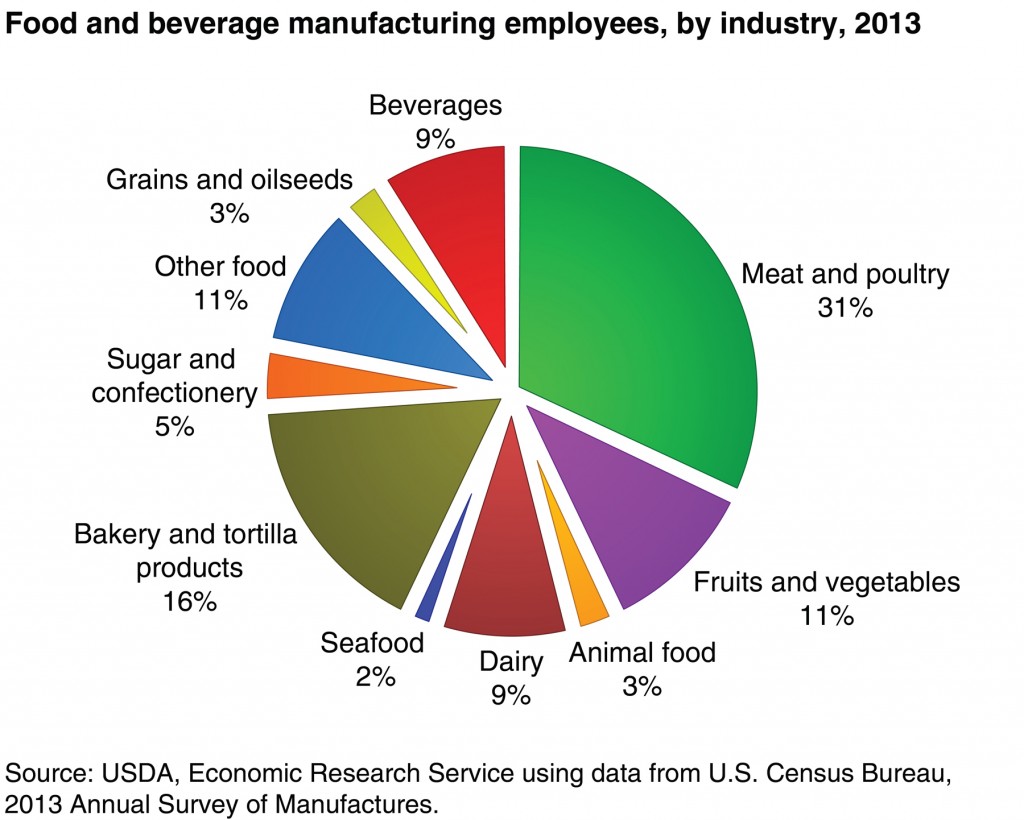 For a lot of our farmers here in California, this is about the time of year when we stand back with pride and a little relief that the harvest is done. There is always plenty more work to be done, but for anyone who has taken part in that annual ritual, it's a great feeling. It's an achievement, a milestone, the end of something – but it's also the start of something…
Which brings me to: October is National Manufacturing Month! For many of our agricultural commodities that don't go directly to the produce aisle, the harvest is the beginning of the transformative process of manufacturing. Officially, according to USDA's Economic Research Service, food and beverage manufacturers "transform raw agricultural materials into products for intermediate or final consumption by applying labor, machinery, energy, and scientific knowledge."
Did you know that California, in addition to being far-and-away the nation's leading agricultural producer, packs just as big a punch when it comes to manufacturing?  It's no coincidence; having all those barns (and bins, and packing plants, and silos, and coolers) full of fresh-picked produce and so many other crops and commodities makes our state an advantageous place to take the next step in the process that ends on our consumers' plates.
We have the raw materials, the labor force, the infrastructure, the shipping and export lanes. It's all here.
Food and beverage processing is California's third-largest manufacturing sector (computers/electronics and chemicals are first and second, respectively), and our state's total of 4,514 food and beverage manufacturing establishments is the largest in the nation. Manufacturers in California are responsible for 10.85 percent of the total economic output in the state.
Overall, our manufacturing sector employs 1.25 million people – that's 8 percent of California's non-farm workers. These are good jobs, too – the average annual compensation for manufacturing employees is $90,583, compared to $54,449 overall.
Farmers and ranchers, the work you do to get to harvest every year is a wonder to behold. The great achievements of the food and beverage manufacturing sector begin in your fields, pastures, orchards and vineyards! This October, as we observe National Manufacturing Month, I encourage you to celebrate where the harvest leads.
Sources: US Bureau of Economic Analysis, US Census Bureau, and UC Giannini Foundation of Agricultural Economics.