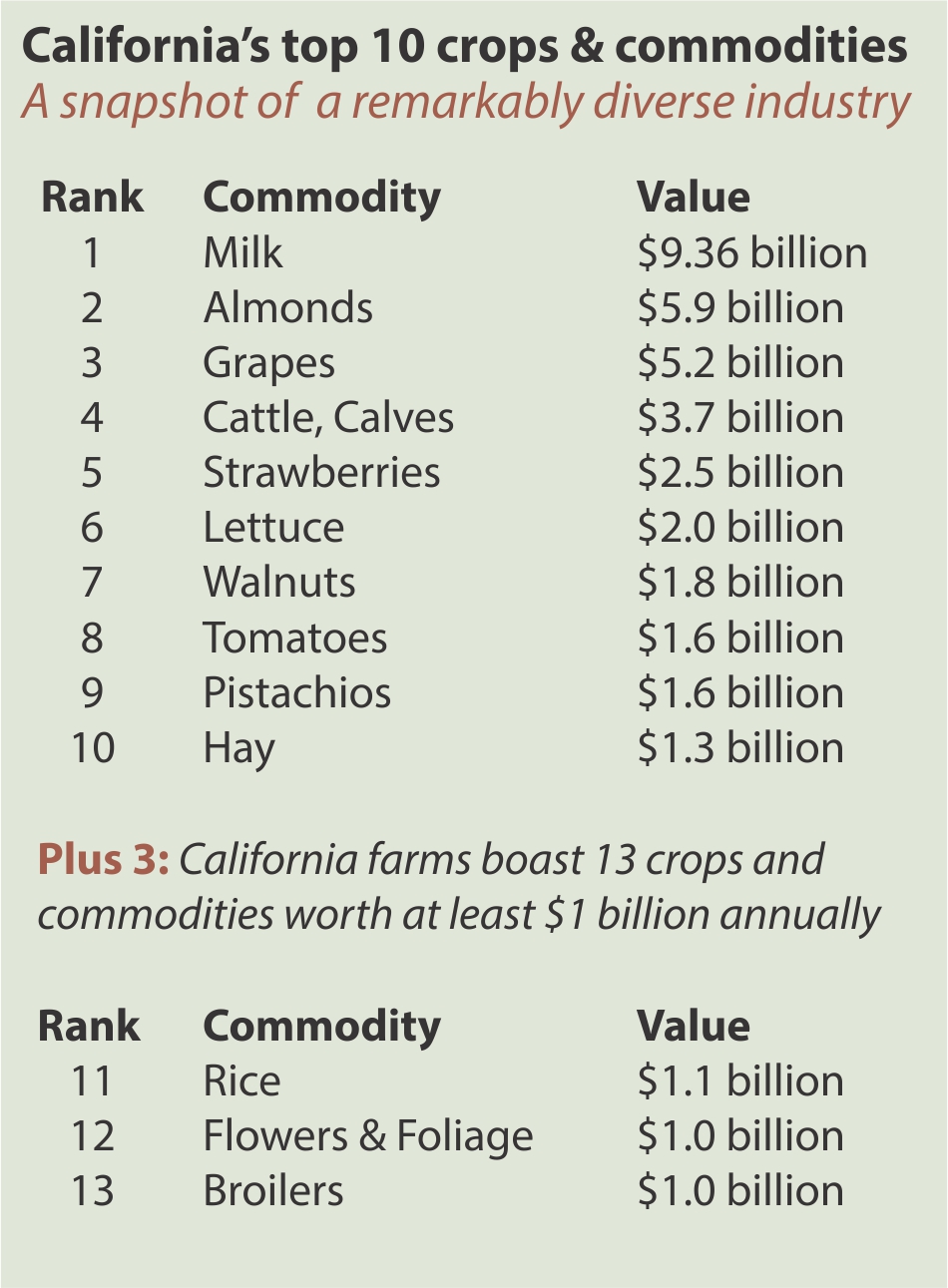 California is America's agricultural leader, providing $54 billion in crops and commodities in 2014. In a word, California's farms are diverse. We grow approximately 400 crops and commodities, from almonds to zucchini. Our top five ag products include dairy, nuts, fruit, berries and livestock. The top ten also include leafy greens, vegetables and feed. That's unmatched variety.
Our farmers are diverse, too.  Although California has just 2.9 percent of all the farms in America, we are home to 14.6 percent of the nation's "principal farm operators" whose origins are  Hispanic/Latino/Spanish. The same goes for 35.1 percent of Asian farmers, 21.9 percent of Native Americans/Alaskan Natives and 6.4 percent of farmers claiming more than one race, as well as 4.9 percent of female principal farm operators.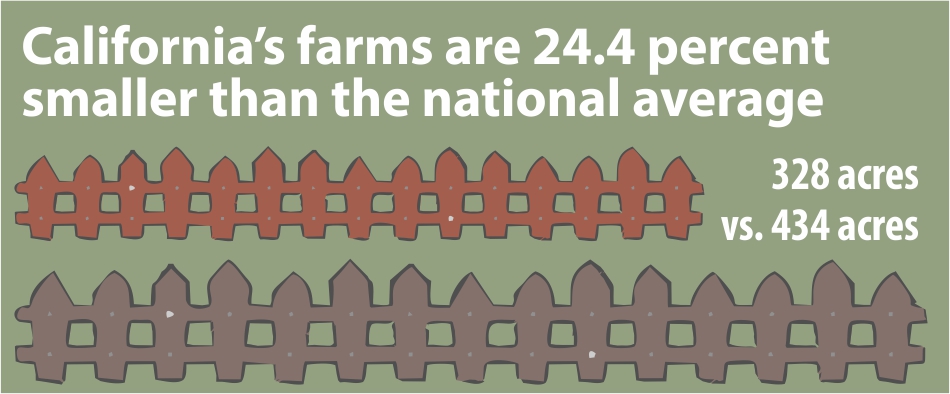 Averaging 328 acres, California's 76,400 farms are considerably smaller than the national average of 434 acres. Nearly three-quarters (74.2 percent) of our farms are under 100 acres, and another15.9 percent are between 100 and 500 acres. Only 3.1 percent are more than 2,000 acres.
California is the top dairy state with 19 percent of the nation's milk supply in 2014. Dairy farmers earned $9.36 billion for 43.6 billion pounds of milk.
California also ranks first in crops at $30.4 billion, and we're third behind Texas and Iowa in Livestock/Poultry at $12.3 billion.
Organic continues its rise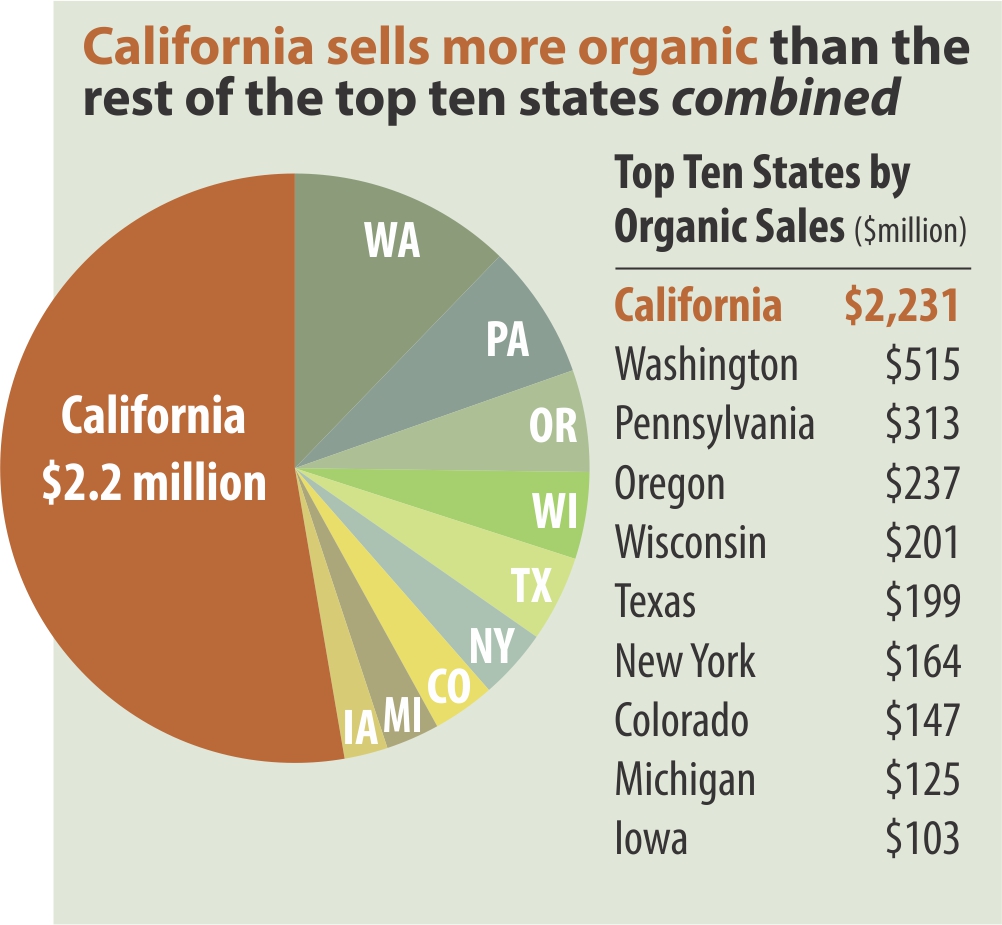 In 2000, organic agriculture in California had yet to break the 1,000-farm mark, and it represented a modest 157,804 acres. Fast-forward to 2014 and we have 2,805 certified organic farms with 687,168 acres. That's 20 percent of the nation's organic farms and 18.7 percent of the nation's organic acreage.
California leads the nation in organic farming with $2.2 billion – that's more than the rest of the top ten states combined.
Sources: CDFA Resource Directory, USDA Ag Census and Organic Survey, National Agricultural Statistics Service (NASS).