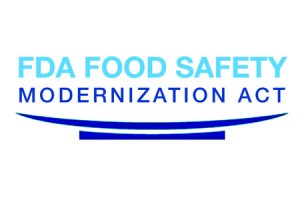 CDFA was recently awarded $11.7 million for state-level implementation of the Produce Safety Rule under the Food Safety Modernization Act (FSMA). This follows the recent Food and Drug Administration's (FDA) announcement to invest $21.8 million in 42 states.
In order to secure the five-year funding opportunity, states were asked to submit implementation proposals tailored to their jurisdiction's needs.
CDFA's proposal considered all necessary resources required of California's diverse produce industry, along with consideration for the various production and packing operations throughout the state. The multi-year plan to implement an enhanced produce safety system emphasizes the following:
• Education, Outreach, and Technical Assistance
• Inspectional Program Development
• Infrastructure Development
• Collaboration with Federal, State, & Territory Regulatory Entities
• Annual Work Plan Development
• Continued training of Regulatory Body
CDFA's funding is based on a vision of education preceding regulation. This funding will help further FSMA implementation efforts as well as the continued commitment to a safe food supply. Both points are important to a state withr an agriculture industry providing more than one-third of the country's vegetables and two-thirds of the country's fruits and nuts.
CDFA will continue working on front-line preventive efforts, and is committed to ensuring that farmers receive a clear path to compliance.
The cooperative work between the FDA and CDFA will continue moving forward to meet the initial FSMA compliance date, with larger farms needing to comply with certain aspects of the Produce Safety Rule beginning in January 2018, and smaller produce operations having additional time to comply.