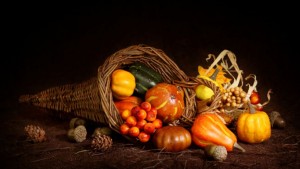 It takes a lot of hands to bring a crop to harvest, starting with farmers, farm workers and ranchers. They're responsible for California's ongoing status as the leading agricultural state in the country and one of the leading Ag economies in the world. These dedicated people all deserve our thanks this holiday season for the care and attention they devote to our food supply. It's a wondrous, diverse bounty we can share with our family and friends at our holiday tables and elsewhere .
We also show our gratitude this time of year by sharing with people less fortunate than us. CDFA employees came together last week to donate a number of turkeys to the Sacramento Food Bank and Family Services for distribution to families in need. This annual effort serves as an informal jumping-off point for the State Employees Food Drive, which is facilitated with CDFA and coordinated with the Food Bank (the formal kickoff was back in September).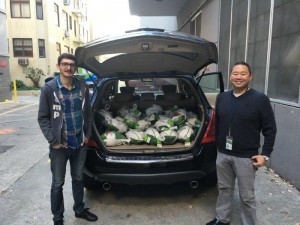 Sacramento Food Bank and Family Services provides for more than 130,000 food-insecure people every month, including many families with children. The Food Drive continues throughout the holiday season, and I know our employees will continue to look for ways to reach out to those who need a little help.
CDFA gives thanks in another way through its annual Farm-to-Food Bank Month each December. Working with partners at the California Association of Food Banks and CA Grown, CDFA coordinates this effort with farmers and ranchers looking to give back to the needy in their communities. For a look at how this program helps families, please view a video below from our Growing California series.
I want to wish all of you a happy, healthy and nutritious Thanksgiving and a joyous holiday season. Working together, we can all be part of this miraculous system that continues to produce, distribute and consume California agriculture.