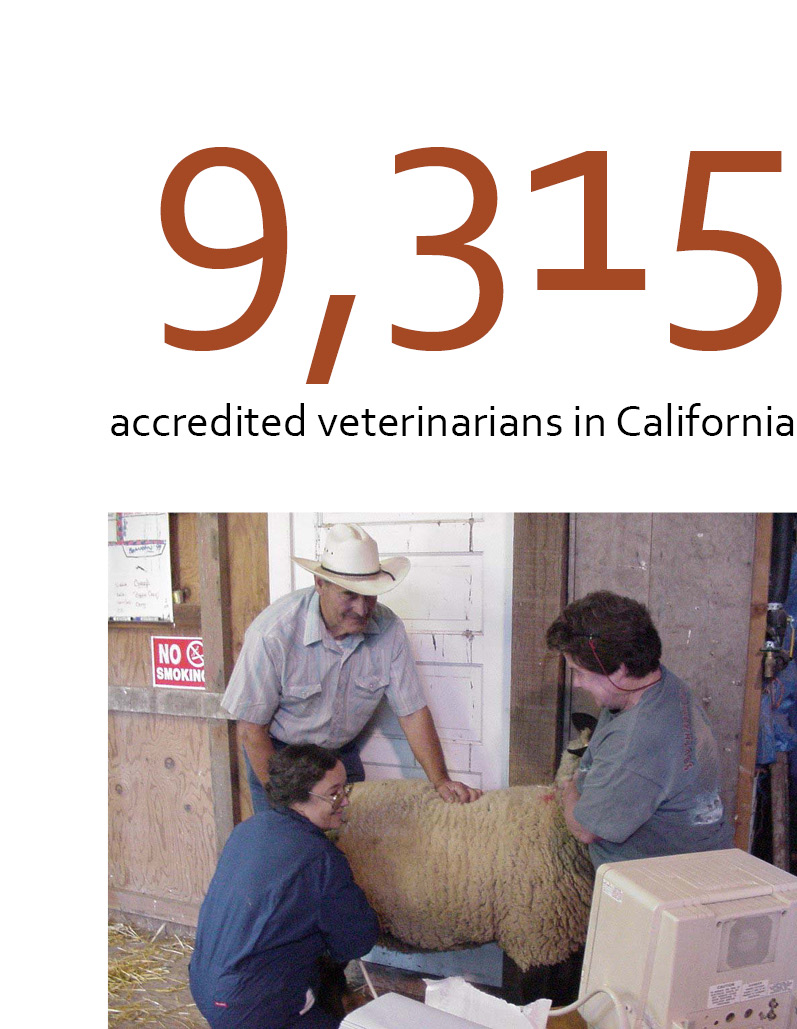 The Planting Seeds blog is featuring stories this month relating to animal health issues and the activities of CDFA's Division of Animal Health and Food Safety Services.
This information was originally published as part of the "CDFA By the Numbers" report in 2016.
Firefighter, astronaut, veterinarian ­— the very top of the list for many young children dreaming of their future selves. In California, that third one comes true only after a good deal of coursework, training and further preparation and qualification.
Our state is home to 9,315 accredited veterinarians. Over the last fiscal year, 629 veterinarians became accredited in California; 352 were from other states or countries. CDFA headquarters and district staff who are part of the veterinary profession participate in accreditation and authorization seminars.
Practicing veterinarians must be accredited/authorized by USDA and CDFA before they can perform certain regulatory tasks such as preparing a Certificate of Veterinary Inspection (CVI) to certify the health of livestock — a basic tool for minimizing the risk of spreading diseases when animals move to other states or to exhibitions. Other regulatory tasks include vaccinating female cattle for brucellosis, testing cattle for tuberculosis and being alert for signs of reportable diseases (California Food and Agriculture Code Section 9101).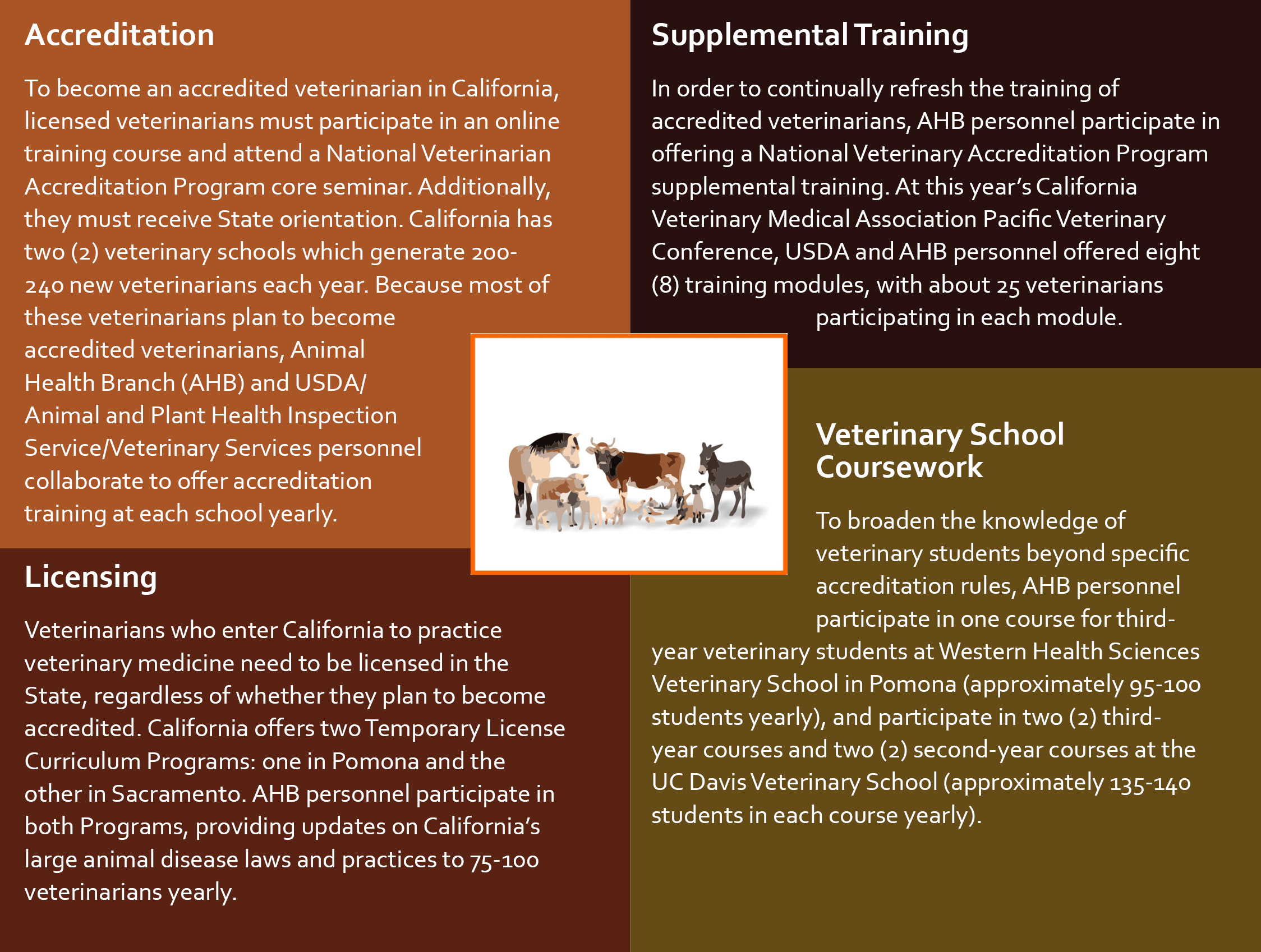 Additional information for and about accredited veterinarians is available on the CDFA's Animal Health Branch web page.