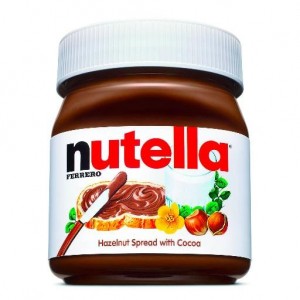 New South Wales: One of our last stops in Australia was so fun – Ferrero Rocher, the world's third largest confectionary!! Claudio Cavallini, general manager of the company's Australian agriculture program, welcomed us to the 2,000-hectare property -a former cattle ranch being converted to hazelnut plantings. In addition to its famous namesake chocolates, Nutella is one of the company's products.
The company sources its hazelnuts from Turkey, Italy, Chile, Argentina, the U.S., Spain, South Africa and Serbia. Australia is the latest addition to its growing sites, which are selected for climate, chill hours, soils and access to water. Diversifying sourcing locations helps manage risk and ensure the best quality and freshest hazelnuts.
Ferrero Rocher started as a family pasticceria in the Piedmont area of Italy. It is headquartered in Milan. I am impressed by its corporate commitment to responsible stewardship and its programs to foster healthy rural development in +regions where its products are sourced. The company has met its goal for sustainably-sourced palm oil and is on track to meet goals for sustainably-sourced chocolate.
The farm we visited is designed not only as a production farm but also as a research, development and demonstration site to assist growers in bringing hazelnuts to the region. It includes a nursery and an amazing deployment of technology to improve water use efficiency and reduce energy use. Compost is used extensively to get the shrubs started. Sorghum and casuarina are planted every five rows for windbreaks.
After planting has been completed later this year, the next phase of the project will be a cracking and drying facility where the company plans to deploy an aggressive clean energy strategy. The high cost of energy has been mentioned as a driver for change in all of our meetings this week.