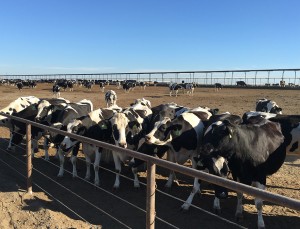 The U.S. Department of Homeland Security (DHS) has announced the licensing of a rapid-response (three-hour) Foot-and-Mouth Disease (FMD) diagnostic kit by the USDA.  Developed by a large research consortium of federal agencies, academia and animal health industry scientists, this is the first licensed FMD diagnostic kit that can be manufactured on the U.S. mainland, critical for a rapid response in the event of a FMD outbreak.
This diagnostic kit provides animal health first-responders with an important tool to mitigate the potentially catastrophic economic and animal welfare impacts of a FMD outbreak. This high-performance test can be used for cattle, swine, and sheep, and will be commercialized and sold by Veterinary Medical Research and Development, Inc., a U.S. manufacturer of veterinary diagnostics.
"This assay will be a pivotal tool for U.S. emergency preparedness and response and for ensuring the resiliency of U.S. animal agriculture, a critical infrastructure" said DHS Under Secretary (Acting) William N. Bryan. "Successfully bringing this test to market exemplifies the type of public-private partnerships that are necessary to support U.S. agriculture and global FMD control and eradication programs."
California State Veterinarian Dr. Annette Jones concurs: "This will be a CRITICAL tool in that it will allow us to focus more directly on diseased animals; and it could reduce the size of a quarantined area, reduce the number of animals that would be euthanized, and better enable us to use vaccination as a control strategy," she said.
The FMD virus is highly contagious in cloven-hoofed animals, including: cattle, pigs, small ruminants. Globally, FMD has a significant impact on livestock trade economics, and extensive regulatory programs exist in the U.S. to facilitate identification of, response to, and control of the disease. With one in nine Americans employed in the agriculture or allied industries, the effects of an FMD outbreak in the U.S. would be devastating ­– estimated at nearly $200 billion in lost revenue over 10 years across affected industries.