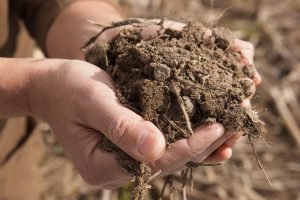 Healthy Soils equal Healthy Lives. In California our soils help feed the world, save water, clean the air, and fight climate change. In recognition of these contributions, and in celebration of the annual World Soil Day, CDFA, alongside its state, federal and private sector partners, will be hosting California Healthy Soils Week, from December 4 to December 7, 2017.
This multi-day celebration—which will include panels, webinars, and tours—will highlight all the remarkable gifts healthy soils have to offer. We hope that by telling the story of California soil we can help Californians better understand how vital it truly is.
For more information as well as a link to CDFA's comprehensive healthy soils web site, please click here.