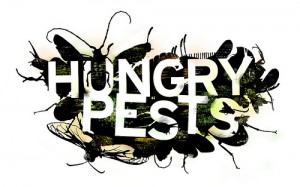 The USDA has announced that it's dedicating the month of April to sharing information about the threat that invasive plant pests, diseases and harmful weeds pose to America's fruits, vegetables, trees, and other plants—and how the public can help prevent their spread. It's great that we're spending a month focusing on this enormously critical issue. I hope we ultimately reach the point where it's unnecessary because we, as a society, are doing an exceptional job of spreading the word. But we're not there yet, and there are plenty of invasive species to discuss.
Just last week, the citrus disease huanglongbing, or citrus greening, was detected in Los Angeles County – the first time ever in California. This is a fatal disease of citrus. There is no cure, and our mission is to control the disease and the pest that spreads it—the Asian citrus psyllid—until science can find a cure. That's a tall order, and we definitely need the public's help. We're asking people to look for symptoms in their citrus trees and let us know immediately if they see anything suspicious.
The people of California are our partners in every invasive species challenge we face. The effectiveness of our quarantines depends on the compliance of those affected, and history shows they are more than willing to cooperate. As a result, we have had decades of success against plant pests like the Mediterranean fruit fly, the Oriental fruit fly, the European grapevine moth, and the glassy-winged sharpshooter. Here's hoping we can add the Asian citrus psyllid and huanglongbing to that list.