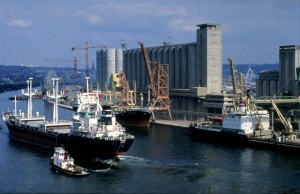 The California Department of Food and Agriculture, in cooperation with the Western United States Agricultural Trade Association and the California Centers for International Trade Development, will be hosting three seminars across the state to promote export services and encourage companies to participate in the international marketplace.
These seminars will focus on local, state and federal programs that are designed to assist small businesses in exporting products abroad. Export growth is led primarily by small businesses, according to the U.S. Small Business Administration, and CDFA is wanting more farmers, ranchers and food processors to participate.
Seminars will be held in San Diego (May 22), Fresno (May 23) and Napa (May 24) and will provide companies the opportunity to ask questions and learn more about the network of programs and services available for assistance. The seminars are free and companies interested in exporting are encouraged to attend.
Online registration and further information is available here (http://wusata.informz.net/wusata/archives/archive_2262885.html) or by contacting the Western United States Agricultural Trade Association (WUSATA) at 360-693-3373.
On average, more than 24 percent of California's agriculture production is exported worldwide and 2010 was a record export year for the state with approximately $14.7 billion in fruits, vegetables and commodities arriving in foreign markets. Trade is critical for California and presents great opportunities for farms and businesses alike.