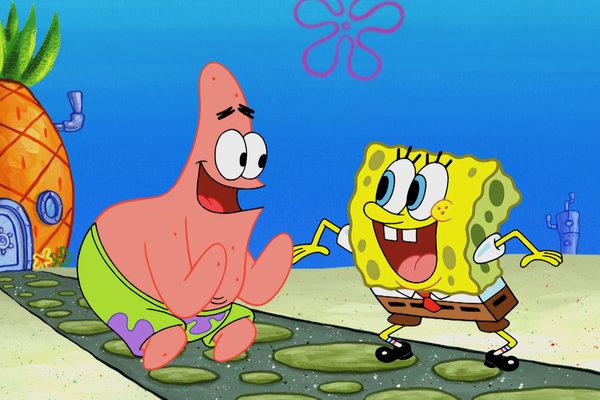 By Cynthia Sweeney
CALISTOGA — Contrary to what parents have been telling their children for eons, Linda York wants children to start playing with their food.
Their fruits and vegetables, anyway.
A former documentary filmmaker from San Diego, York lives in Calistoga and has two granddaughters who live in St. Helena.
She's also the creator and CEO of a new product called StickyLickits, edible cartoon stickers that entice children to eat fruits and vegetables.
They feature some of Nickelodeon's most popular animated characters including SpongeBob SquarePants and PAW Patrol, two of the most popular shows on the network.
"Sticky Lickits encourage kids to have fun with fruits and veggies, which is a way of creating a healthy new eating habit," York said.
The colorful characters adhere to any kind of fruit or vegetable. They taste a little like vanilla, and dissolve quickly in the mouth,as this writer experienced.
While the cartoons are attractive to kids, parents like the idea that they are sugar-free, something York worked rigorously to ensure. And instead of animal gelatin, the colors are derived from real food like beets and carrots, not from food coloring.
As a documentary filmmaker, years ago York produced an exercise video for the National Institutes of Health's largest study in the country on childhood obesity. She has also done research on childhood health and eating habits and found, "The number one concern parents have for their children is safety. Number two is nutrition," she said.
York also cites a study done at the University of Bari Adio Moro in Italy that found that 5- and 6-year-olds choose healthy foods like kiwis, carrots and tomatoes over their usual name-brand snacks if the healthy items had a sticker featuring their favorite cartoon character.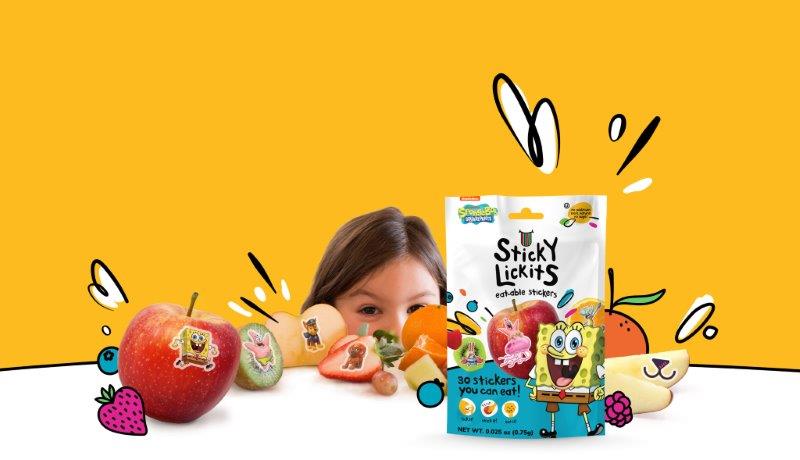 To get the stickers into the hands of children, getting the A-team of cartoon characters for the stickers was crucial.
"I have witnessed complete meltdowns from children who can't get products related to Paw Patrol," York said.
York also plans to come out with more stickers with a Mr. Potato Head concept and animal faces, which have more appeal to girls.
York performed test-marketing on her own granddaughters and at children's birthday parties.
The most frequent question she gets from parents is whether the edible stickers will encourage kids to eat regular stickers, but she hasn't had any such reports. Once they've tried to eat a regular sticker that novelty will be over.
"There isn't a child who hasn't tried to eat a regular sticker. It doesn't taste good," she said.
York has spent the last year investing in licenses, logo, a website, and six weeks ago launched into distribution and sales.
"My goal is to have it in markets and charge for it, but also get it to the populations that need it the most," she said.