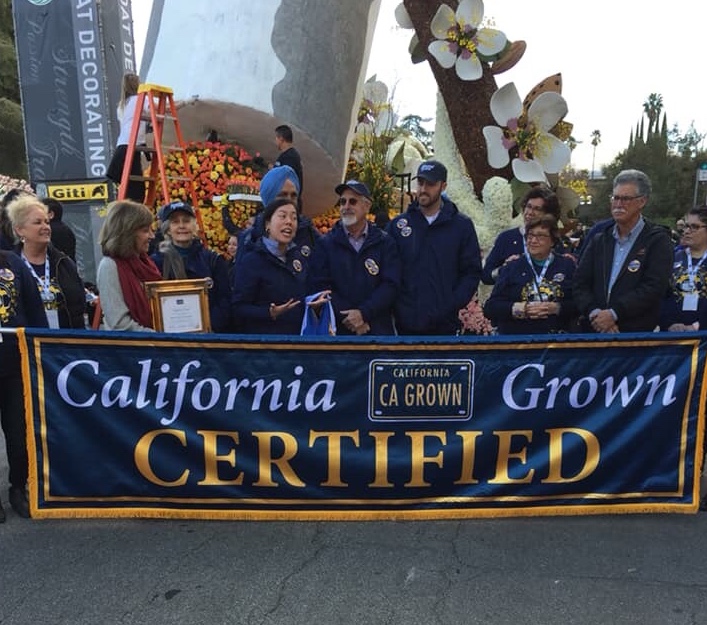 As part of this year's Rose Parade festivities, CDFA Secretary Karen Ross once again joined the Buy California Marketing Agreement (California Grown) and the California Cut Flower Commission to bestow a certification of "California Grown" on qualifying parade floats, including entries from Cal Poly, Blue Diamond Almonds, Wells Fargo Stagecoaches, the California Highway Patrol Mounted Patrol Unit, the Blue Shadows Drill Team, Mini Therapy Horses, and the Pasadena Police Department's motorcycle unit. Additionally, all FTD-sponsored vehicles for parade officials were certified, as was the University of Washington football team's float, which was sponsored by the Tournament of Roses.
The California Grown Certification recognizes parade floats and VIP vehicles built with a minimum of 85 percent of cut flowers and greens from the Golden State.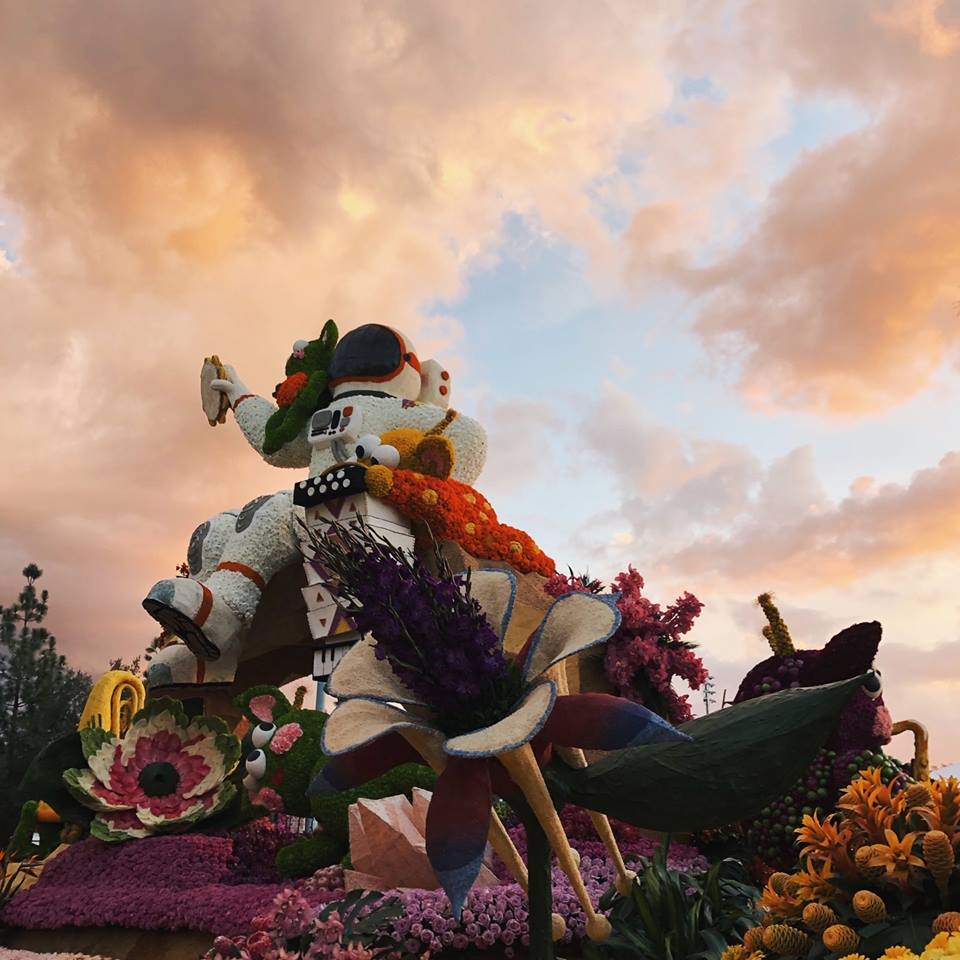 The float from Cal Poly, called Far Out Frequencies, won the Tournament of Roses "Extraordinaire" award for most extraordinary float in the parade. Cal Poly has been invited to participate for 71 consecutive years. Students from San Luis Obispo and Pomona campuses team-up for the effort.