By Todd R. Hansen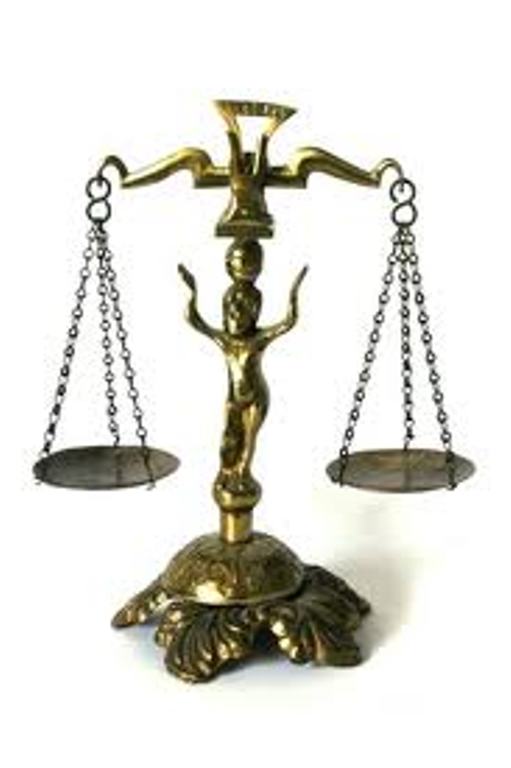 Note – CDFA's Division of Measurement Standards works closely with county sealers of weights and measures who, under the supervision and direction of the CDFA secretary, carry out the vast majority of weights and measures enforcement activities at the local level. Ensuring fair competition for industry and accurate value comparison for consumers are the primary functions of the county/state programs.
In the fall of 2014, the Solano County division of Weights and Measures received an unusual request from an area farming family interested in a Guinness Book of World Records legacy.
"The big corn maze (Cool Patch Pumpkins) . . . wanted to go for a Guinness record for the size of the corn maze," said Doug Echelberger, the deputy sealer of Weights and Measures for Solano County. "So we went up there and measured the size of the field and certified the acreage."
The maze, officially Oct. 3, 2014, was certified as 242,811 square meters – or about 60 acres – and remains the largest temporary maze on record.
Echelberger said very little of what he and his staff do on a regular basis is even remotely as unusual as that task, but there is little that they do that does not have a direct or indirect impact on the daily lives of Solano County residents.
"Most people don't even know Weights and Measures exists, and most Americans believe when they buy a gallon of gas they get a gallon of gas, and if they buy a pound of meat, they get a pound of meat," Echelberger said.
And in general terms, consumers do get what they pay for in large part because of what Echelberger and his staff do.
"I have about 700 businesses I visit each year," Echelberger said.
"And I would say the biggest part of that is the gas pumps. We have 4,000 of them," he said, adding there are 17,413 devices the staff checks – most of them annually.
And each device must be sealed as "correct," which not only includes the accuracy of the device, but that it also meets all other design standards for that device.
The division of Weights and Measures falls under the umbrella of the Agriculture Commissioner's Office, though its ag-related work represents between 25 percent and 40 percent of what they do any given year. And his staff is shared with the ag commissioner's side.
"The way it works is everyone is shared, so in Weights and Measures, I have five (staff members) and I get them two to three days a week,"Echelberger said.
The division has a $679,000 budget.
One ag-related job the office not long ago completed was the certification of the truck scales at the new Caymus bottling facility, not far from the ag commissioner's Cordelia Road office.
Most of the work is in retail and wholesale.
They measure weight, volume, mass, length, speed, quantity, distance and mileage, as well as watt hours.
A bigger share of time and effort is focused on vehicle fuels with the advent of electrical and hydrogen vehicles, and what is expected to be a boon in compressed gas engines to replace diesel engines – particularly in the trucking industry.
There are 39 hydrogen stations in the state, with directives to reach 200 in the next decade.
Gasoline and other vehicle lubricants, by the way, are the only products in which Weights and Measures are also concerned with quality testing. That is because of a 1931 law, so the state laboratories are charged with making sure the octane levels and other promised properties are as designed.

It is just one of a host of labs at the state office, located in a remote area of Sacramento.
It includes an environmentally controlled precision weighing rooms, scales which are so sensitive they can pick up earthquakes from as far away as Alaska and the Yucatan Peninsula in Mexico.
The temperature in the rooms are regulated because the air above the scale can affect the balance. One scale is designed to handle objects of 1 gram or lighter.
Of course, the division also checks scales that measure in tons.
Also in the precision room are the state's kilogram weights, from which all other weights derive. They in turn were measured against the national kilograms located at the National Institute of Standards and Technology in Gaithersburg, Maryland. The institute is under the control of the Department of Commerce.
The national kilograms were, in turn, measured against those kept in Paris, France, point zero in the weights and measures industry.
Solano County must take all of its testing equipment, except those two or three devices that cannot move, to the state to be re-certified every four years.
An 1836 quote by President John Q. Adams hangs on the wall at the state Division of Weights and Measures, expounding the need for a standardized system of weights and measures.
More than four decades earlier, President George Washington had called for a uniform system of currency and weights and measures, referring to it as an "object of great importance."
But it was not until President Andrew Johnson signed the Metric Act of 1866 that a national standard was officially adopted in the U.S. It is a system that has been at the center of American commerce ever since.
"It really is a fundamental infrastructure in civilization," Tony Gruneisen, a state meteorologist with the Division of Weights and Measures, said prior to a tour of the laboratories.
And the responsibilities must evolve with the times.
When on-demand transportation services, such as Uber, came on the scene a decade or so ago, traditional taxi firms turned to the state Division of Weights and Measures with a significant concern.
After all, taxi meters were periodically subject to inspection – so how were these in-the-cloud, app-based companies going to be regulated?
Kristin Macey, director of the state Division of Measurement Standards, admits it created a new set of problems for an agency that had been calibrating mechanical and scaled systems for a century or more.
In the end, it would take legal threats and an actual lawsuit for the state to gain access to the proprietary information necessary to make sure customers of the services were being protected.
"It was a very interesting time. But in the end, we did access the (technology) . . . which are as accurate as the taxi cab meters," Macey said.
Echelberger said his office does get consumer complaints that are investigated. The goal is to work with the parties involved to correct any violations that are found.
If that cooperation does not come, the division does have the regulatory muscle to force resolution, and outside whatever fines may be included, the business cost can be significant.
"And most of the violations I do are from gas stations. We have a number of small independents that can be lax and we need to get their attention," Echelberger said.
But Weights and Measures does not only protect the consumer; it also protects business as well. Faulty scales, after all, can work against the companies, which may be providing more goods than those for which the companies are being paid.
A recent investigation at the state level saved a company hundreds of thousands of dollars, if not millions, because their scales were faulty.