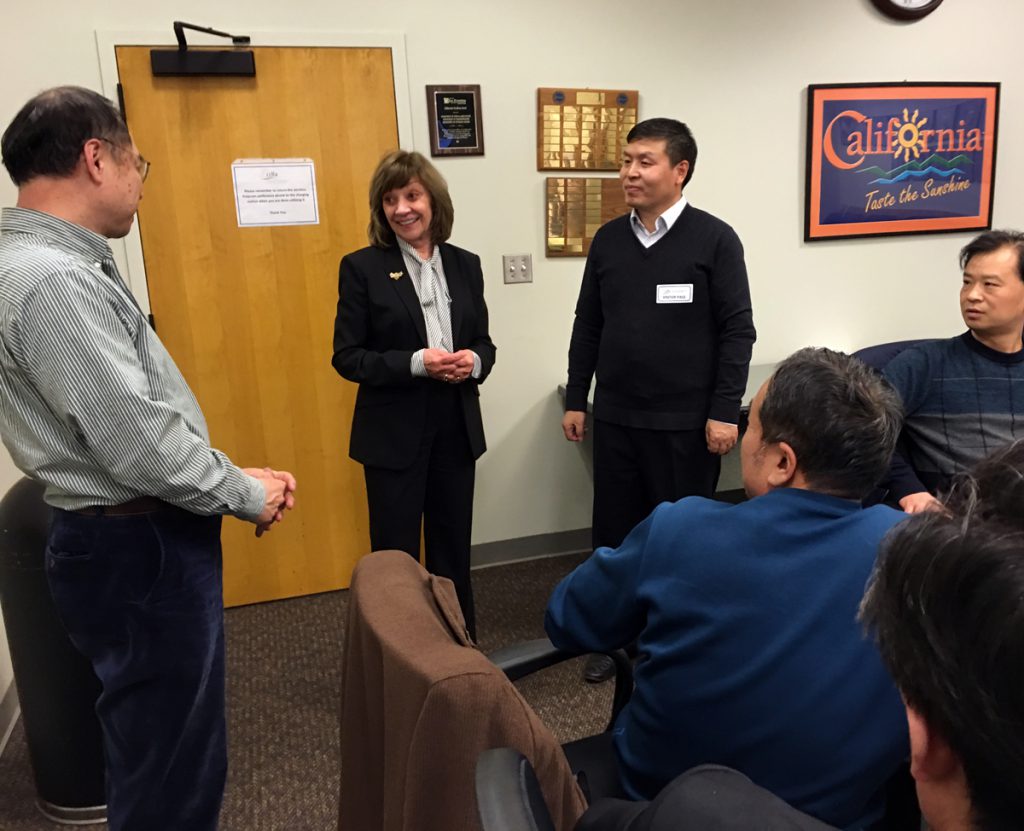 CDFA recently hosted a Chinese delegation visiting to learn more about the department's Healthy Soils Program. The delegation was comprised of directors and agronomists from China's agricultural extension services, similar to the University of California Cooperative Extension service.
The delegation was welcomed by CDFA secretary Karen Ross, who stressed the importance of agricultural extension services in ensuring we have the best and latest science to help our farmers produce a safe, affordable and nutritious food supply.
Dr. Guihua Chen and Dr. Geetika Joshi of the CDFA Office of Environmental Farming and Innovation provided background information on the Healthy Soils Program and fielded questions from the 19-member delegation. Dr. Chen, originally from China, presented to the delegation in their native language of Mandarin. Visiting delegations like this are important to CDFA in order to continue international collaborations and information-sharing about agricultural and food-production systems and related efforts to mitigate and adapt to climate change.