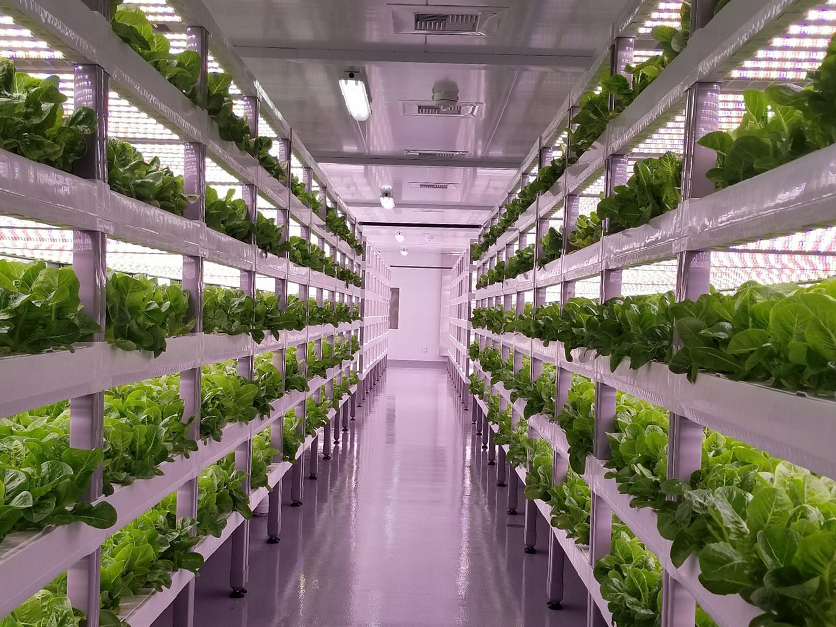 By Jonathan H. Harsch and Sara Wyant
"Adapt or die."
That saying, made famous in the early 1970s by then-Agriculture Secretary Earl Butz as he encouraged farmers to look for ways to be more efficient and responsive to market signals, still rings true for many in agriculture today.
Butz, who grew up on a small Indiana farm and graduated from Purdue University during the depths of the Great Depression, understood that farmers would need to change to stay in business. He didn't advocate for farmers to necessarily get larger but maintained they would need to adopt new business models to be more efficient. During his lifetime (he died in 2008 at the age of 98), Butz witnessed significant advancements in plant and animal breeding, mechanization, specialization, the advent of biofuels and the rise of organic agriculture, as well as increased urbanization and globalization – just to name a few trends.
Indeed, throughout the last century, U.S. farmers have adapted in response to market demands, new technologies, government decisions and the weather.
"Agriculture is getting incredibly more sophisticated," notes Barry Flinchbaugh, Kansas State Professor Emeritus. "You have no choice but to adapt and change with the times if you are going to survive." He also foresees "less and less commodity production" and "more crops grown with specific attributes desired by customers."
Consider just a few key changes in U.S.cropping patterns over the last 100 years:
Oats: One of the first major U.S. crops, oats initially were grown primarily as feed for horses and mules pulling farm equipment. Acreage peaked at 45.5 million and continued in the 35-40 million range until 1955, according to USDA's National Agricultural Statistics Service. By 2018, growers planted less than 3 million acres.
Soybeans: Soybeans were first planted in the U.S. in the early 1920s and reached 1 million acres by 1930. But as interest grew in the plant's ability to fix nitrogen in the soil and market demand ramped up, growers again responded. Last year, farmers sowed over 89 million acres with the oilseed.
At the same time, new seed varieties have enabled production to move north. North Dakota growers planted almost 7 million acres in 2018, compared to only 44,000 acres in 1950.
At the same time, new seed varieties have enabled production to move north. North Dakota growers planted almost 7 million acres in 2018, compared to only 44,000 acres in 1950.
Grapes: Before Prohibition made alcohol illegal in 1920, Iowa was the nation's sixth-largest wine producer. A movement toward the production of more row crops, the development of new herbicides in the mid-1900s, coupled with a severe blizzard in 1940 all knocked down the amount of grapes grown in Iowa, according to the Iowa Wine Growers Association. Now the industry is making a comeback, with about 100 commercial wineries across the state. Still, the majority of U.S. grapes are grown in California, Oregon and Washington.
California changing: Until the 1950s, Los Angeles County was the top agricultural producer in the U.S, with an estimated 10,000 farms raising cattle, wheat and a variety of other crops, according to an oral history of California Agriculture. As the county's population grew, agriculture moved to other parts of the state. The growth of irrigated farming in the Central Valley and Imperial Valley, watered by the Colorado River, bumped California to first place among all states in value of agricultural products in the 1950s, a position it holds to this day.
Hemp: Used primarily for its fiber and seed oils, hemp was a prominent crop in the early years of the U.S. According to the February 1938 issue of Popular Mechanics magazine, hemp, which is related to marijuana, could be used in 25,000 different products and was on the verge of becoming "the billion-dollar crop." However, lawmakers proposed prohibitive tax laws in 1937 and hemp production was banned later that year. Lawmakers reversed course in 1942 when they needed hemp for the war effort and released a documentary called Hemp for Victory, encouraging farmers to grow hemp to support the war. This led to over 400,000 acres of hemp being planted during 1942-1945. Last year, hemp production was legalized in all 50 states as part of the 2018 farm bill, and more U.S. growers are expected to enter the market. In 2018, global hemp retail sales reached $3.74 billion, with an annual growth rate of 15 percent, according to New Frontier Data.
These historical trends provide important perspectives on how growers have adapted in the past and will continue to adapt with new crop varieties and production methods as they make room for a new generation in 2040. As the amount of U.S. cropland continues to decline due to urbanization, there will be a focus on growing more on less acreage and doing so in a sustainable fashion.
Full article: "How and where will food be produced in 2040" from Agri-Pulse