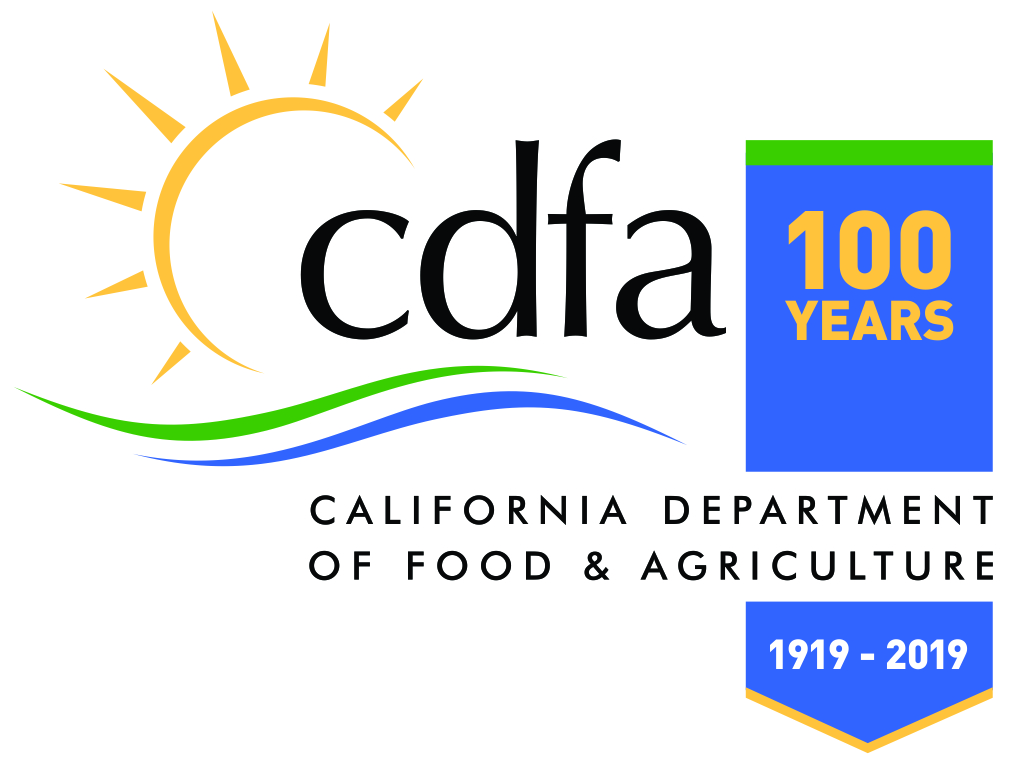 The California Department of Food and Agriculture is celebrating its 100th anniversary as a state agency in 2019. Throughout the year this blog will feature a number of items to commemorate this milestone.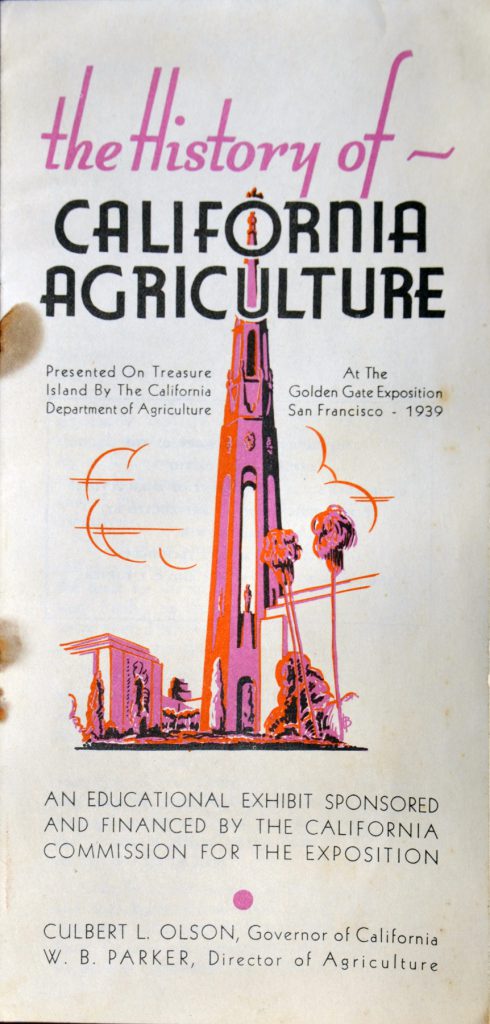 At the 1939 San Francisco World's Fair, held at Treasure Island, CDFA (then the Department of Agriculture) presented an educational exhibit called, "The History of California Agriculture." This booklet remains.
The reader is taken back to the time of explorer Juan Rodriguez Cabrillo, a native of Portugal in the service of Spain.
Cabrillo entered San Diego Bay in 1542 and was met by indigenous peoples telling him of maize and other foods that were abundant in fertile valleys.
The historical account quickly shifts to the 18th century and the mission period, which brought with it Spanish approaches to agriculture – specifically, grapes, cattle and sheep.
The first record of citrus plantings is referenced in 1782 at Monterey, and in 1804 what was believed to be California's first mission orange grove was planted at Mission San Gabriel.
Also covered is the Gold Rush and a mention of how its waning period allowed for a flourishing of California agriculture that continued over the next roughly 80 years.
Other highlights:
"The state's agriculture value (1939) exceeds $600,000,000 annually." That figure today (2017) is more than $50 billion, #1 in the nation.
"Lettuce is sometimes called 'green gold' and goes to market from this state in nearly every month." Lettuce is currently the sixth-ranked commodity by production value in California.
"The Division of Animal Industry renders great assistance to the state's important poultry and egg industry through the operation of four poultry pathological laboratories." The present day Division of Animal Health and Food Safety Services operates four labs in cooperation with UC Davis; in Davis, Turlock, Tulare and San Bernardino. These labs, known collectively as the California Animal Health and Food Safety Laboratory (CAHFS), is the backbone of California's warning system to help protect the health of California's livestock and poultry.
"One of the important functions is the administration of laws enacted to keep out insect pests and plant disease not now found in California, and to control and eradicate, if possible, those already here." Those activities are still essential today and carried out by the Division of Plant Health and Pest Prevention Services.
"Much of the Department's work in the field is accomplished through cooperation of the county agricultural commissioners and the sealers of weights and measures…The Department works closely at all times with other agencies engaged in service for agriculture, such as the University of California and the United States Department of Agriculture." All of these relationships remain essential and strong today.
"Headquarters are in Sacramento. Branch offices are in San Francisco and Los Angeles." Today CDFA has offices at more than 100 locations around the state.