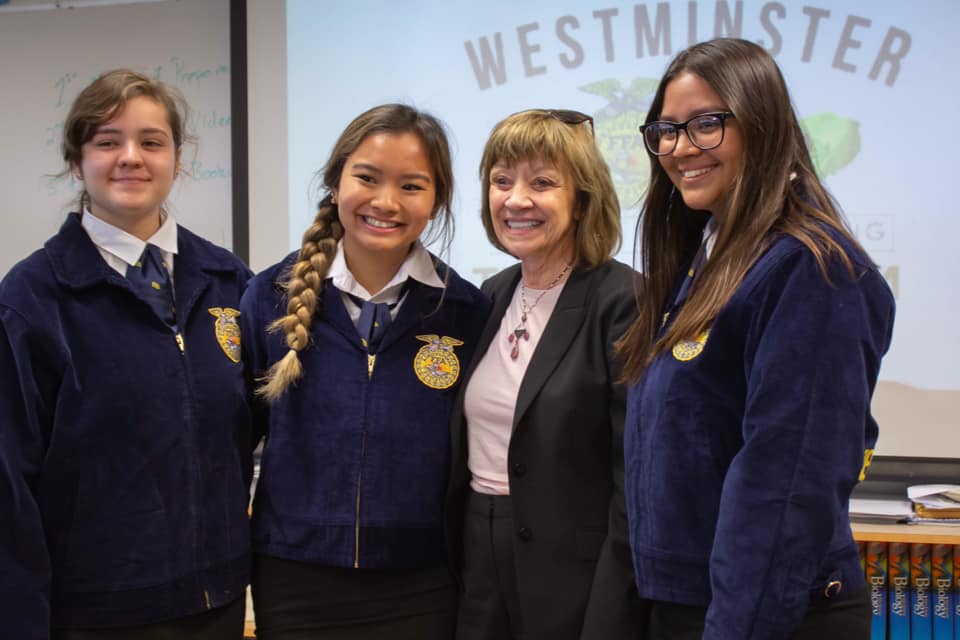 By CDFA Secretary Karen Ross
In addition to speaking at the awesome and amazing 91st annual meeting of the FFA leadership conference in Anaheim late last month, I also toured The Giving Farm at Westminster High School.
Wow! What an inspiring model partnership between the Orange County Food Bank and the Huntington Beach Union High School District! An 8-acre farm (that's a lot of farm in this very urban area) for the Ag program; fresh produce to the Food Bank; and an annual harvest day for the whole school to inspire students about community service!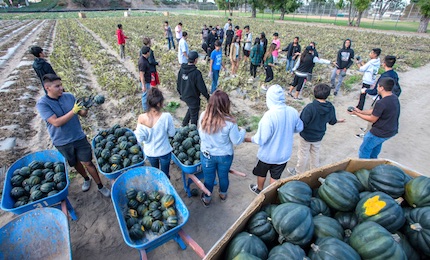 I could go on and on. But something as good as this doesn't happen without visionaries like my friends, Mark Lowry of the Food Bank, my predecessor–Orange County farmer A.G. Kawamura–and his farming buddies. It has strong support from the school district's board of trustees, the superintendent, and the Westminster High School principal.
The Giving Farm has a passionate and committed Ag teacher and students who are discovering the wonder of growing food and sharing it with community members in need. Oh, and the program has helped the school increase the numbers enrolled in the Ag program and FFA!
Is that win-win-win or what?!