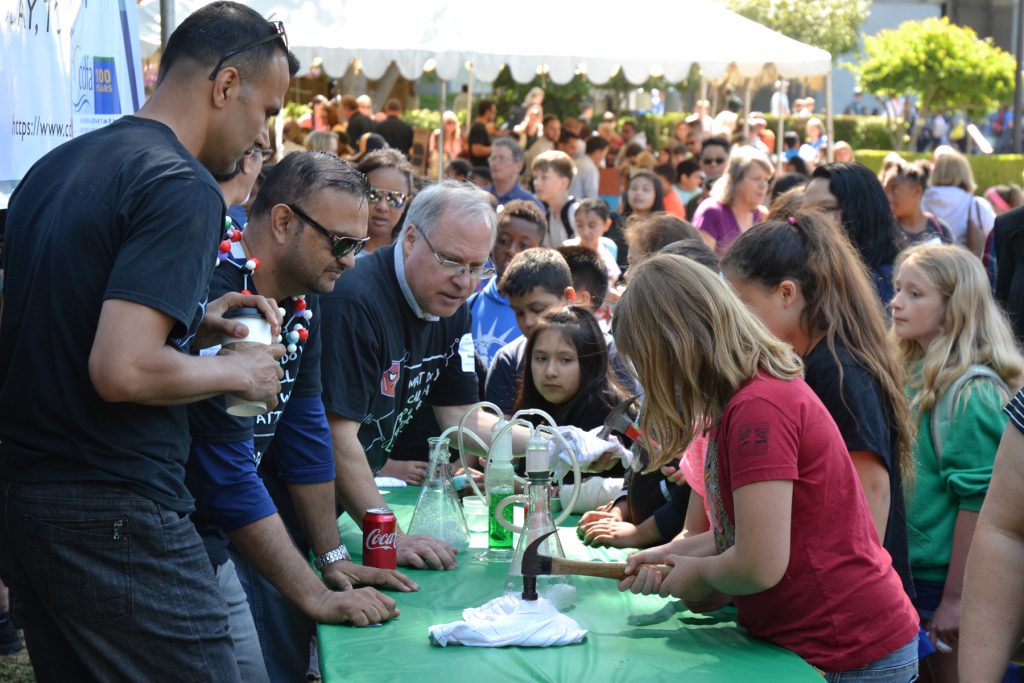 Scientists from CDFA's Center for Analytical Chemistry (CAC) and its Plant Pest Diagnostics Center participate in State Scientist Day at Capitol Park yesterday, May 8th.
Booth demonstrations included how dry ice vibrates a hammer when its warm face causes the ice to sublimate directly to gas, and how a chemical reaction creates fake snow (see photo gallery, below) in addition to interesting insects from the state lab's collection.
Busloads of schoolchildren from across Northern California visited the event to learn about how scientists are impacting Californians' lives every day, as well as perhaps be encouraged to work in agriculture or for CDFA as a scientist themselves one day.
"I like to advocate for scientists working in state government," CAC Branch Chief Barzin Moradi said. "And today, the public gets to meet the scientists making sure fruits and vegetables are safe to eat without harmful chemicals."
Visit www.cdfa.ca.gov/is/cac to learn more about how the Center for Analytical Chemistry helps CDFA ensure a safe, abundant, quality food supply for all Californians.
Coverage of the event by local TV station KOVR 13 (CBS) here.