By CDFA Secretary Karen Ross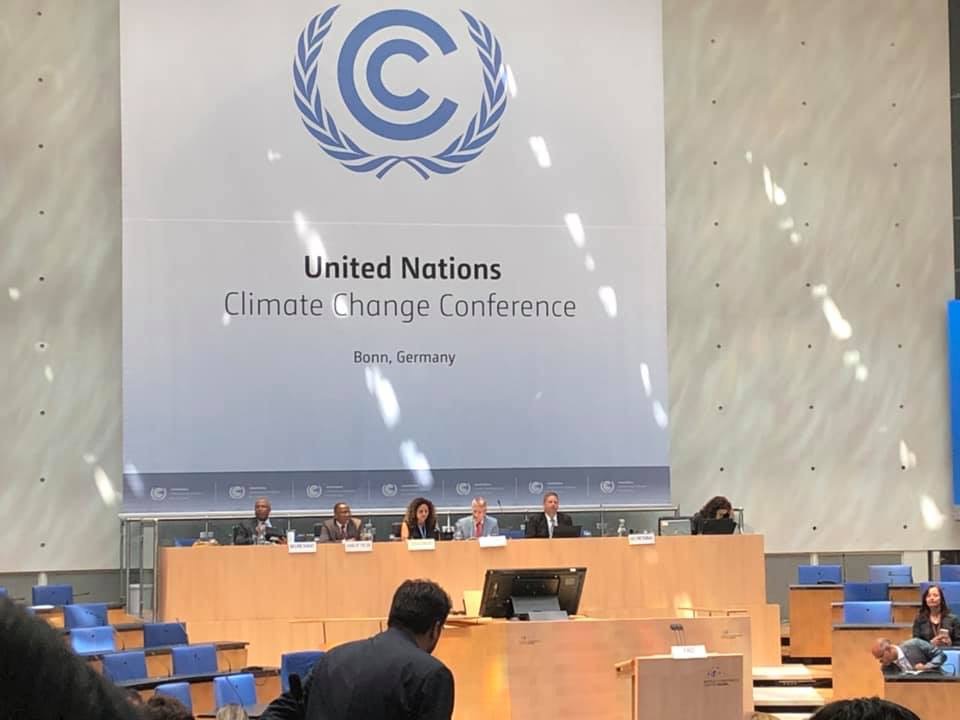 An interesting "first" for me, participating in the UN Climate Change Conference in Bonn, Germany. After arriving in Bonn on Saturday, I gave a brief presentation to a meeting of the Global Alliance for Climate Smart Agriculture, with representatives from a great cross-section of countries promoting climate smart ag practices by farmers and ranchers.
We asked the the same question we were asking at our September 2018 climate event in California: how to scale up practices that we know sequester carbon and produce co-benefits like improved water holding capacity for drought resilience, improved nutrient cycling to prevent leaching, and prevent soil erosion. Most important: partnering with farmers and ranchers to adopt soil health practices will secure their long-term productivity and food security for a growing world population!
Tomorrow I speak at a workshop at the conference.
Link to CDFA climate smart agriculture programs