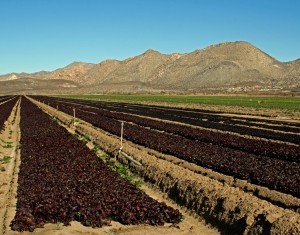 The California Department of Food and Agriculture's (CDFA) Fertilizer Research and Education Program (FREP) is partnering with the University of California's Agriculture and Natural Resources (UC ANR)  to offer a timely and educational workshop for farmers and other stakeholders to explore and discuss the effective use and management of nitrogen.  Over the past 20 years, FREP has funded research projects focusing on nitrogen fertilizer efficiency, precision irrigation, fertigation practices, and understanding soil and fertilizer interactions — all of which have helped mitigate environmental impacts. UC ANR is a statewide network of University of California researchers and educators dedicated to bringing practical, science-based answers to California Agriculture.
The "Managing Agricultural Nitrogen" forum will be offered June 11 at the California Farm Bureau in Sacramento (register at http://ucanr.org/sites/managingagriculturalnitrogen/Register_for_the_June_11_Forum/), and on June 18 at the Tulare UC Cooperative Extension Office. Preregistration is required for the Sacramento session only.
The agenda for the Sacramento (http://ucanr.org/sites/managingagriculturalnitrogen/June_11_Forum/) and Tulare (http://ucanr.org/sites/managingagriculturalnitrogen/June_18_Forum/) forums includes speakers from UC Cooperative Extension who will describe methods of managing nitrogen on dairies and cropland, members from the agricultural industry who will discuss the practical aspects of adopting nitrogen management practices, and representatives of statewide and regional programs who will discuss efforts underway to promote efficient nitrogen use. The forum will wrap up with a policy discussion on nutrient management. These events are excellent opportunities for growers to discuss what kinds of solutions and information farmers need most when it comes to nitrogen management.