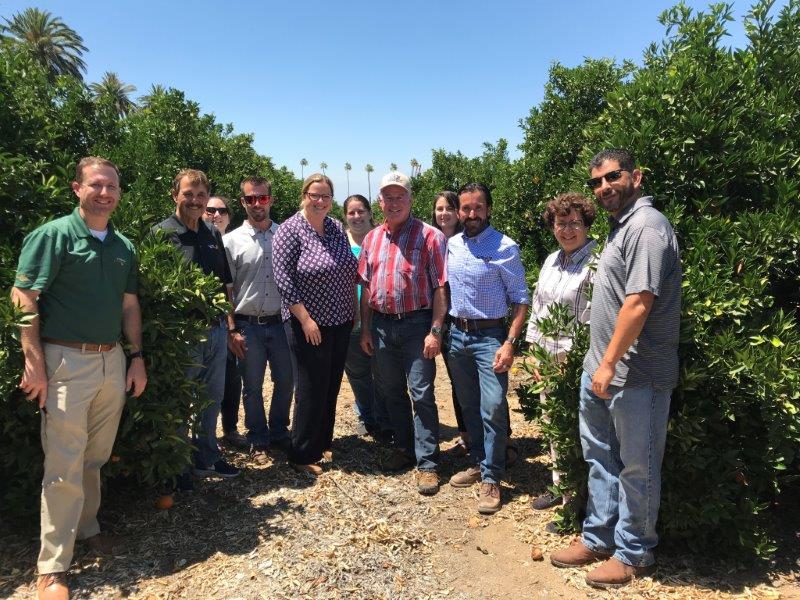 CDFA undersecretary Jenny Lester Moffitt and Department of Pesticide Regulation acting director Val Dolcini recently traveled to Riverside County to join a tour of several projects being utilized in the Asian citrus psyllid/huanglongbing eradication program, with an emphasis on integrated pest management approaches that reduce the need for pesticide usage.
The tour, which was coordinated by California Citrus Mutual, began at the new California Citrus Research Foundation Laboratory in Riverside. This lab will perform research for solutions to huanglongbing. The group then moved to CDFA's Mt. Rubidoux Field Station for a tour of the Tamarixia radiata rearing facility. Tamarixia radiata is a parasitic wasp that helps to eradicate and control Asian citrus psyllids.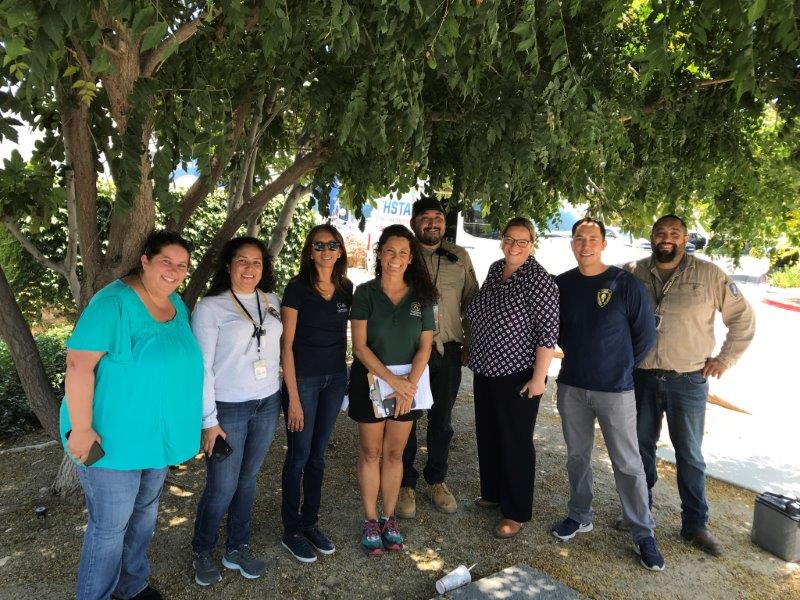 Riverside County agricultural commissioner Ruben Arroyo joined the group at lunch, helping to underscore that an essential piece of the partnership that works to protect California citrus is comprised of agricultural commissioners, growers, the research community, and UC Cooperative Extension.
The tour concluded with a stop at a nearby citrus grove owned by the Gless family, and then a visit to a previous huanglongbing detection site for a demonstration of survey and trapping techniques.
Link to more information about Asian citrus psyllid/huanglongbing