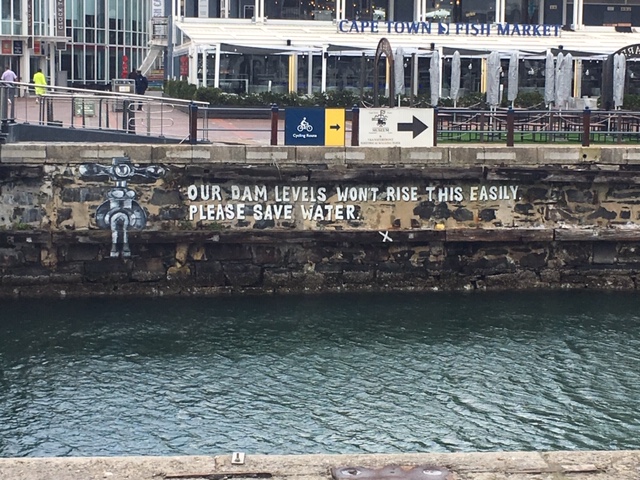 By CDFA Secretary Karen Ross
CAPE TOWN, SOUTH AFRICA – At the height of the drought (April 2018) in this amazing city, residents were restricted to 50 liters (13 gallons) of water per person, per day, and that allowed Cape Town and the Western Cape province to avert an unprecedented catastrophe, Day Zero, the day this city of four-million residents could have run out of water.
The threat made conservation the new normal, resulting in practices like hotel showers with minute timers, closed water taps in public places, and informational slogans/campaigns throughout the city.
As we became familiar with all that on our first day here, we also had an opportunity to meet with U.S. Consul General Virginia Blaser and her team at the U.S. Consulate in Cape Town. We learned that the Western Cape–smaller than the state of Texas–is the fifth largest agricultural producer in all of Africa, and the eighth largest wine producer in the world.
Agriculture is the primary industrial sector in the Western Cape, and the recent drought left its mark with an estimated impact of more than 20,000 jobs lost in agriculture.
We also met with the Western Cape Department of Environmental Affairs and Development Planning for a first-hand briefing about the challenges of Day Zero, the climate variability that the Western Cape is experiencing (floods, fires, higher temperatures), and the impact on agricultural producers. It reminded me completely of our own drought episode and the challenges we encountered in California.
In wrapping up our day, we visited the Agricultural Research Council (ARC), a similar organization to USDA's Agricultural Research Service. Here the partnership between specialty crop growers and academia is the same as in California – focusing research on crop resilience, soil health and optimization of soil-water management. The potential for research collaboration is strong and I look forward to making connections with our academic institutions in California.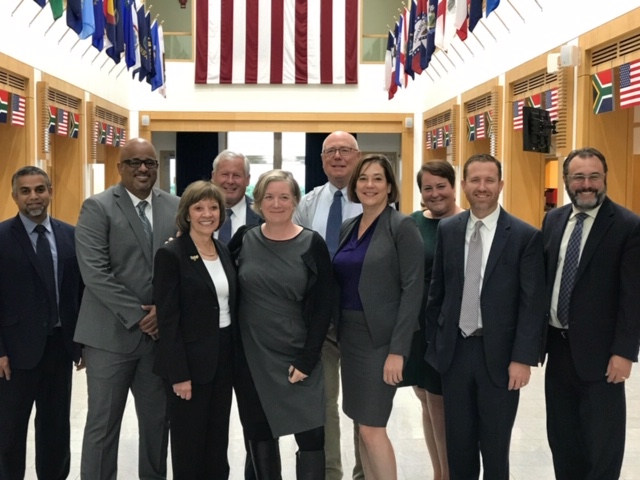 The visit so far is inspiring – California and the Western Cape have many similarities from agriculture (wine & citrus), to weather and water management. There are many policy parallels that can be drawn. I am definitely looking forward to our visits tomorrow, which will include meetings with agricultural organizations, discussions with farmers, and tours of fruit orchards.