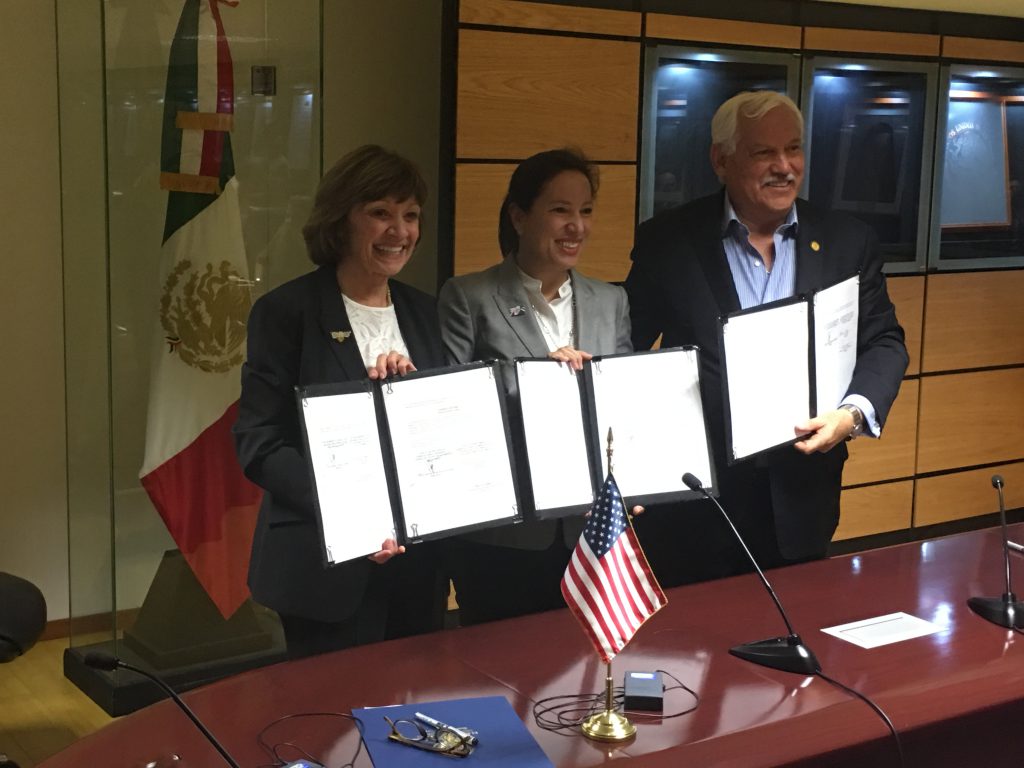 Today, our California Trade Mission to Mexico concluded with a meeting with the Ministry of Agriculture and Rural Development of the United Mexican States (SADER). The meeting provided the opportunity for CDFA and SADER to renew our ongoing partnership with a signing of a Memorandum of Understanding (MOU) focusing on climate smart agriculture, plant/animal health and international collaboration.
It was truly a privilege to work with Secretary Villalobos and his team in developing a proactive work plan to further agricultural sustainability which we be implemented over the coming months.
This has been a great trip that reinforces the strong connections, partnerships and business opportunities that California and Mexico share – I look forward to our continued work and friendship.
I also thank Lieutenant Governor Kounalakis for her leadership and representation of California on the international stage.