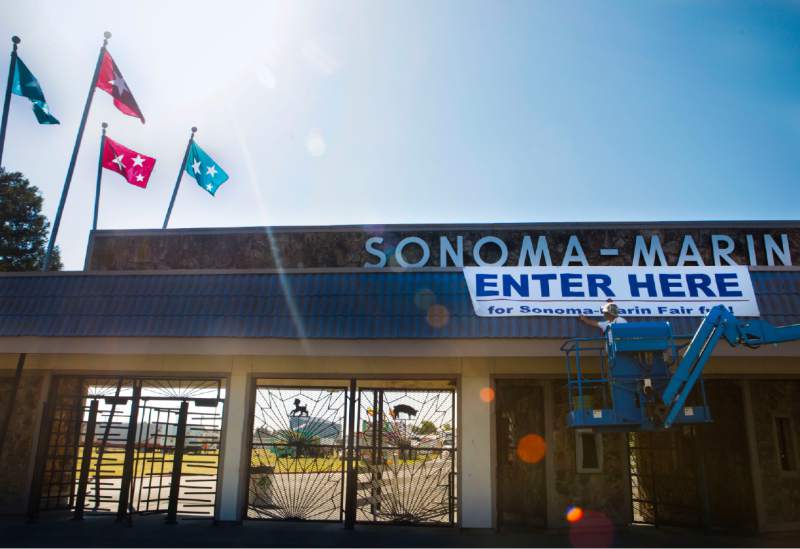 Fairgrounds in Sonoma, Marin, Napa, Mendocino and Alameda counties, as well as the California state fairgrounds in Sacramento, are offering emergency shelter to people and animals in the path of the Kincade Fire. Nearly 200,000 people have been under evacuation orders. More than 1,600 of them are sheltered at fairgrounds.
CDFA is coordinating with the Sonoma County Animal Control Department for animal care resource needs. Horses, goats, chickens, sheep and donkeys are among the animals currently being sheltered. They will be cared for as long as necessary and then every effort will be made to reunite them with their owners.
More information about emergency shelters may be found at this link from Sonoma County.