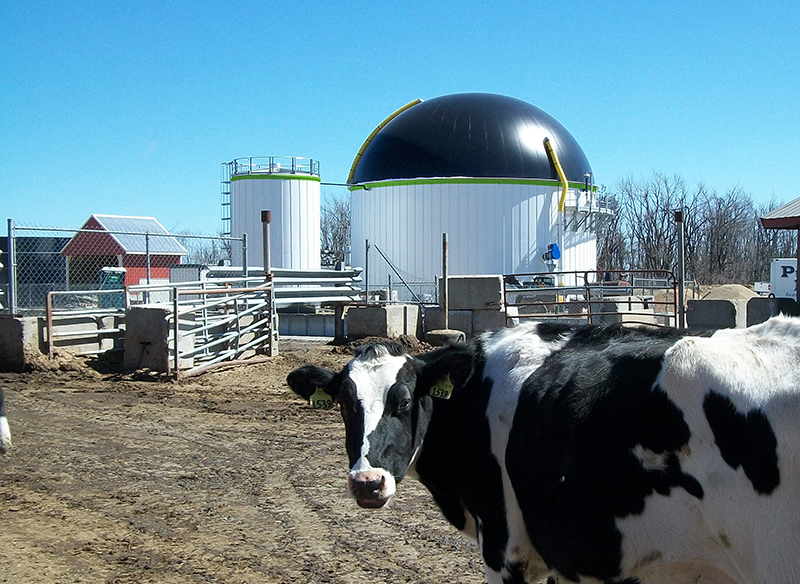 News Release from the Environmental Protection Agency
The U.S. Environmental Protection Agency (EPA) has recognized the Calgren Dairy Fuels Pipeline Project and five other groups and individuals nationwide for their innovative work on clean air projects. The 2019 Clean Air Excellence Awards are given to state, local, tribal, and private sector programs that educate the public in improving air quality or reducing harmful air pollutants that threaten health and the environment.
Redding-based Calgren Renewable Fuels/Maas Energy Works was awarded the Clean Air Technology Award for the Calgren Dairy Fuels Pipeline Project. Calgren Renewable Fuels and Maas Energy Works are pioneering the development of dairy digesters throughout California's Central Valley, leading to emission reductions of methane, carbon dioxide, ammonia, hydrogen sulfide, and other criteria pollutants by more than 130,000 MT-CO2e each year. The digester at Circle A dairy (Tulare Co ) that came online earlier this year is among more than a dozen facilities clustered together that are transforming biogas from manure lagoons into pipeline quality, renewable natural gas.
"The Calgren Dairy Fuels Pipeline Project is transforming waste into fuel and reducing thousands of tons of harmful pollutants each year," said Mike Stoker, EPA's regional administrator for the Pacific Southwest. "This innovative project can serve as a model nationwide to reduce pollutants and create energy."
Established in 2000, the Clean Air Excellence awards recognize programs and individuals that serve as pioneers in their fields, advance public understanding of air pollution, and improve air quality.
Quote from CDFA secretary Karen Ross: "We appreciate the contributions of Calgren and Maas to climate smart agriculture in California, and it's good to see that the EPA does, as well. Dairy digesters and the fuels pipeline are part of a critically important renewable energy approach that demonstrates how farmers are part of the climate change solution."