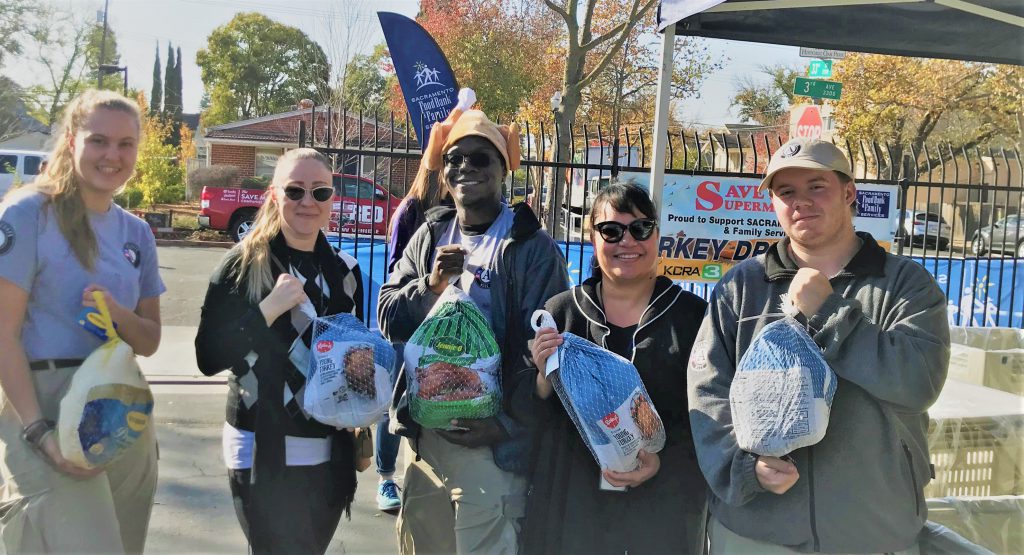 Each year CDFA joins state employees for the annual Sacramento Food Bank and Family Services Turkey Drive. At the donation event yesterday at Food Bank headquarters, state employees delivered nearly 3,700 turkeys–25 tons–for needy families.
Food insecurity remains a significant challenge in California. According to the California Association of Food Banks, 4.6 million Californians–including 1.7 million children–suffer from food insecurity, which is defined as the occasional or constant lack of access to the food one needs for a healthy, active life.
Participation in the Turkey Drive is part of the annual State Employees Food Drive chaired by CDFA. The Food Drive also features the placing of barrels in common state office spaces for donations throughout the holidays. Priority items include many varieties of canned and boxed foods, cooking oils, applesauce, and peanut butter.
The donation goal this year is 750,000 pounds of food.