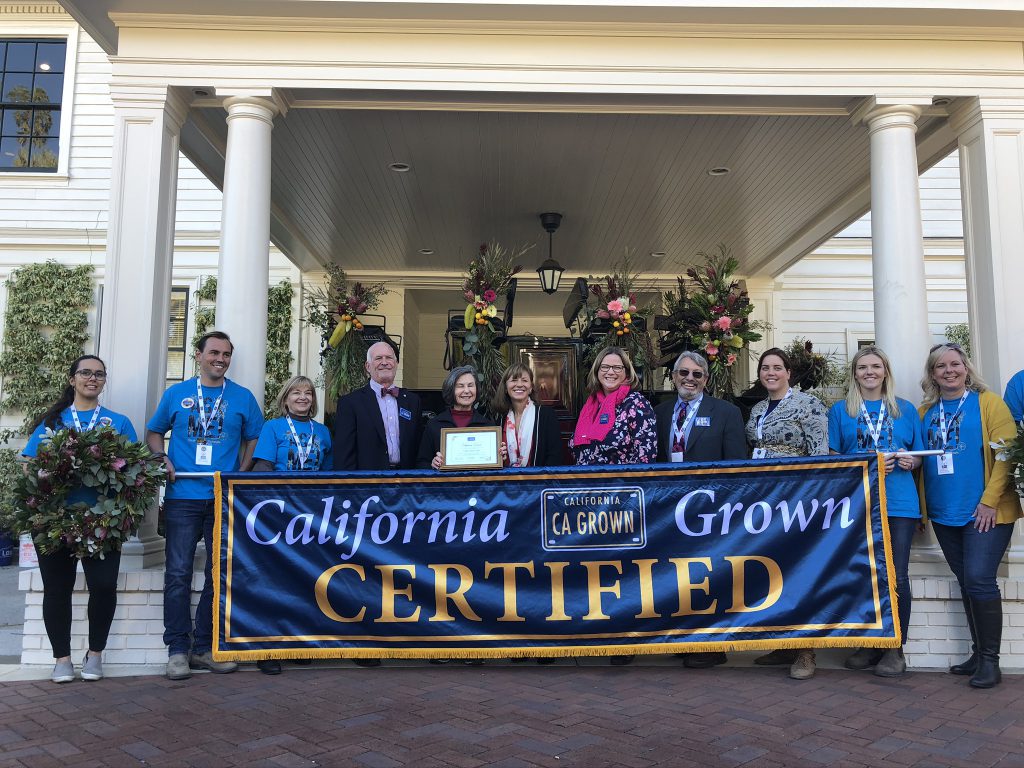 By CDFA Undersecretary Jenny Lester Moffitt
Like millions of Californians and people around the world, I have celebrated New Year's Day by watching TV coverage of the Rose Parade, a time-honored tradition started in 1890 by the Valley Hunt Club.
The parade celebrates the beauty of a new year with carriages, floats and so much more – all adorned with flowers. On Tuesday, I had the privilege of joining the California Cut Flower Commission and many flower farmers in certifying entries as California Grown, meaning they were comprised of at least 85 percent California-grown flowers.
The Rose Parade is a tradition that brings people together. And that's what California agriculture does, as well. The farmers and ranchers in this state bring communities together.
Yes, farmers and ranchers provide the food, fiber and flora we all depend on. But they provide so much more. They provide jobs and economic opportunities. They provide the foundation for so many of our communities. More importantly, they provide a legacy and tradition of taking care of the land that sustains us. That is what California Grown symbolizes.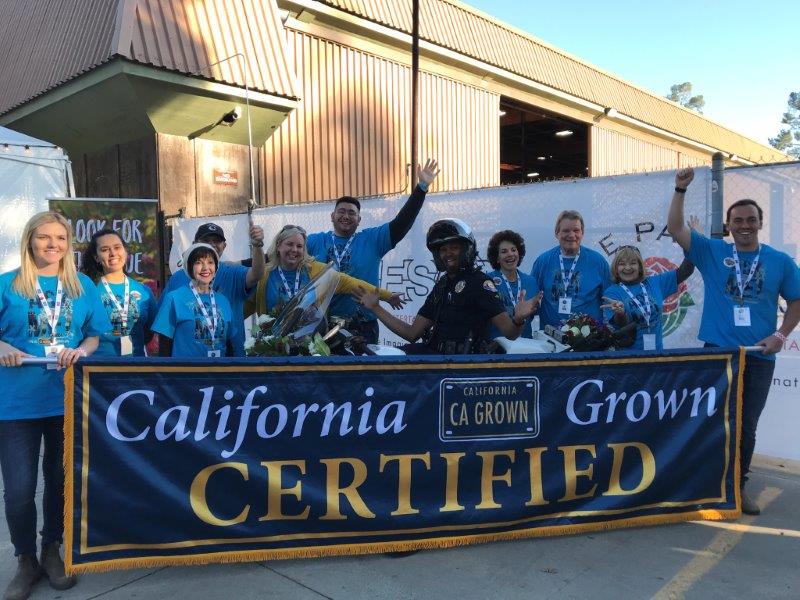 It was an honor to certify the Wells Fargo Stagecoach for a carriage adorned in brilliant California Grown roses. It was also an honor to meet with David Eads, CEO of the Pasadena Tournament of Roses, and the Pasadena Police Department to certify its motorcade entry as California Grown.
In a very special celebration, we visited the Valley Hunt Club, founder of the Rose Parade, and certified its carriage as California Grown. The Valley Hunt Club partners with the Leyendekker family, dairy farmers from Visalia who provide the carriages – yet another example of California agriculture partnering to bolster time-honored traditions!
The floral company FTD has also been adorning parade cars with California-grown flowers for decades, so certifying their entries as California Grown is a natural step, and a pleasure.
We ended the day by watching the judging of the Cal Poly float, "Aquatic Inspirations." The student team sat in silent anticipation as the judges noted each intricate detail of their design – from mushrooms that served as barnacles to orange slices that created part of a jellyfish hood. This incredible float showcased the bounty of California agriculture! When the judging bell rang, signaling the end of the competition, the students burst into cheers and tears – a demonstration of their hard work and effort!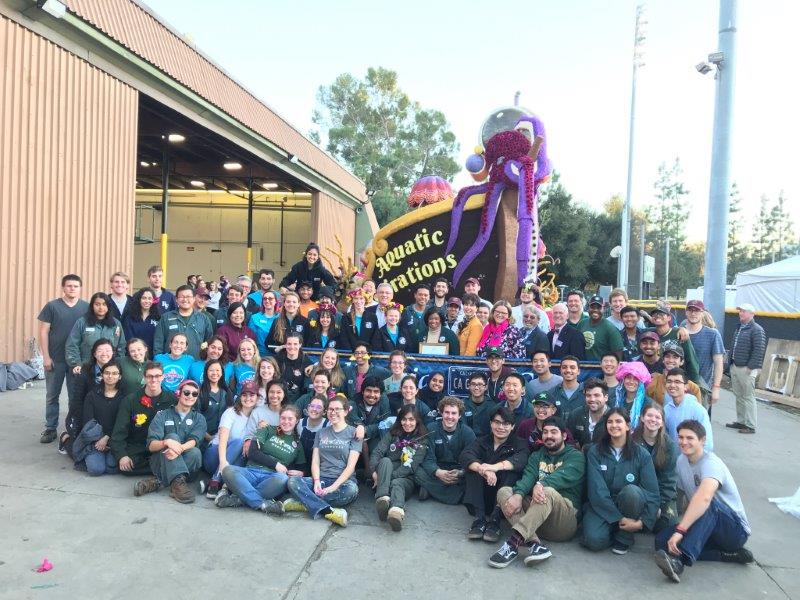 Students from both Cal Poly campuses (San Luis Obispo and Pomona) began planning the float last February, spending the spring and summer designing, engineering and building it. They partnered with California flower farmers, who generously donated flowers. But most importantly, they worked as a team in decision-making and execution. Their talent, their commitment, and their stellar teamwork inspire me and make me excited to have them lead us into the future. Their hard work paid off! They learned on Wednesday (Jan 1) that they won the Director award for most outstanding artistic design and use of floral and non-floral materials!
To all the California Grown entries: Thank you for showcasing California Grown flowers in such a stunning way!
To the California Cut Flower Commission and California flower farmers: Thank you for generously donating tens for thousands of flowers and for your partnership with the great legacy of the Rose Parade and for your commitment to California Grown. Thank you for sharing the beauty of this state with the world.
To all that made the Rose Parade possible, especially the flower growers, the florists and community members that volunteered their time and energy: Thank you for setting an example of the beautiful things that happen when people come together to work on something bigger than themselves.
It was an honor to participate in the incredible tradition that is the Rose Parade and certify so many entries California Grown – and all that California agriculture stands for.
As we celebrate the new year and the beauty of a new decade, I look forward to the bright future of agriculture in California.