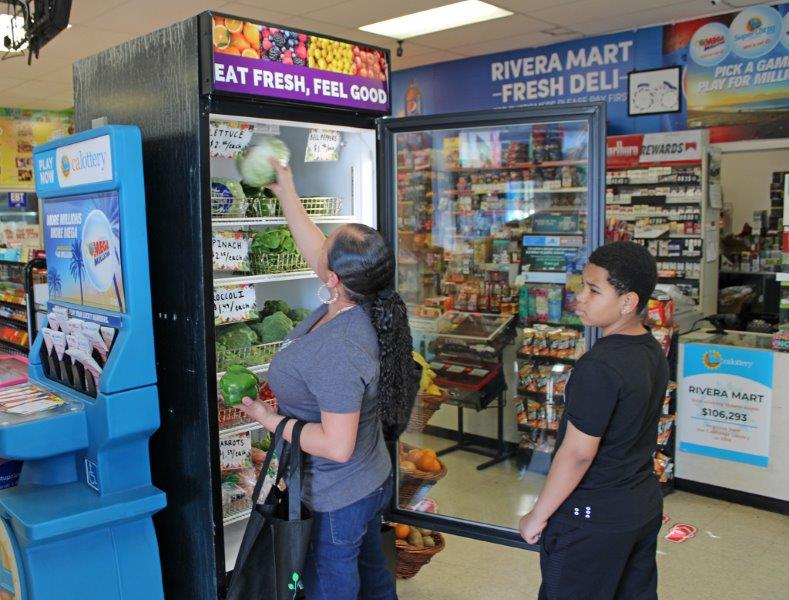 Note – Food deserts are urban areas where people find it difficult to find affordable, nutritious food.
CDFA's Healthy Stores Refrigeration Grant Program has made funding available to organizations and markets looking to bring fresh, nutritious foods to low-income or low-food-access areas throughout the state. The grants are used for refrigeration units stocking California-grown fresh produce, nuts and minimally processed foods.
One such project was introduced yesterday at Rivera Mart in Sacramento's Del Paso Heights neighborhood. The market's owner, Joseph Zaki, said he pursued the grant through the Public Health Institute Center for Wellness and Nutrition after customers began asking him to stock fresh produce.
The program was created by legislation introduced by Assemblymember Phil Ting (D-San Francisco), and it has awarded a total of $4.5 million to 67 grantees.
During the ceremony in Del Paso Heights one local customer yelled, "Thanks, Joe!" and the crowd erupted in applause.