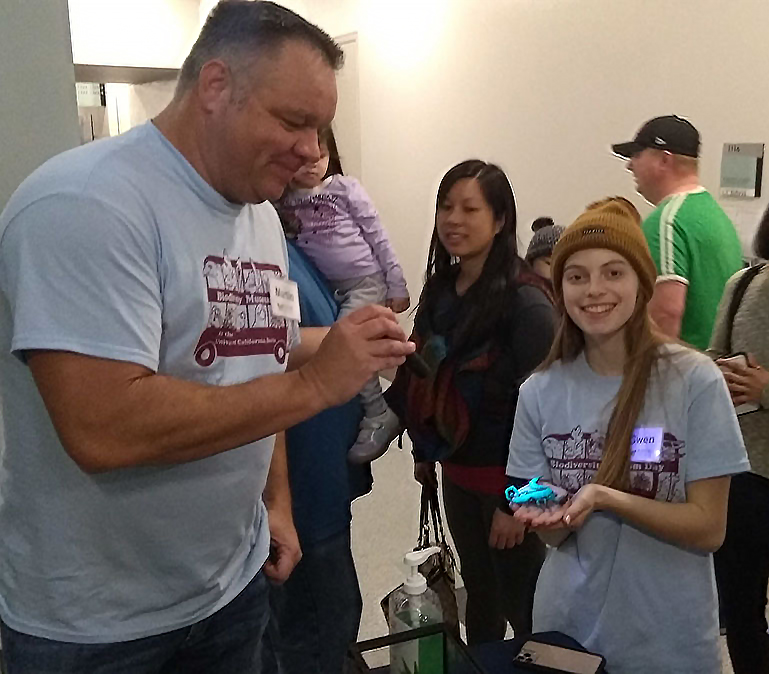 UC Davis' annual Biodiversity Museum Day earlier this month provided an excellent opportunity for CDFA's Plant Pest Diagnostics Lab to show off some of its most prized posessions: the California State Collection of Arthropods.
Dr. Martin Hauser, Dr. Peter Kerr and Dr. Michael Forthman spent the day highlighting the important work they do for agriculture.
Besides displaying parts of entomological collections, these CDFA scientists spent their day fielding questions from an excited audience of all ages there to learn about biodiversity. One of CDFA's roles is to collect and preserve these "reference collections" so that scientists, farmers and other stakeholders can accurately and quickly identify an organism to determine whether it is a pest or a beneficial insect, or whether it is a native or invasive organism. The diverse audience ranged from families with children, to young adults and students, to very interested retirees and citizen scientists.
CDFA's collaboration with the university's Bohart Museum of Entomology is indicative of the productive relationship the two organizations have across a broad range of scientific specialties relating to agriculture and the environment.