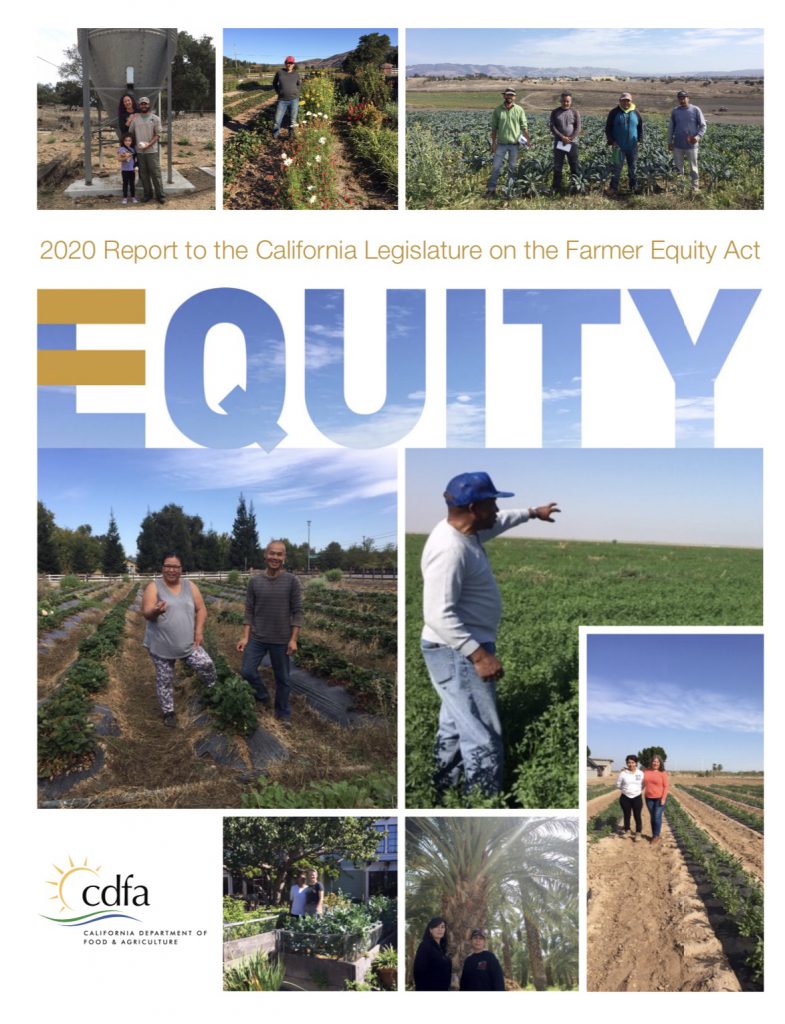 By CDFA secretary Karen Ross
Diversity – and our pride in that diversity – are California hallmarks. For generations, Californians have boldly lived true stories of strength and perseverance toward a better life for themselves, their families and their communities. The current events in further pursuit of those goals align with California's values, and the California Department of Food and Agriculture is proud to play a role for our farmers and ranchers from across the racial, ethnic and gender spectrum.
In 2017, a bill authored by Assemblymember Cecilia Aguilar-Curry to enhance farmer equity was signed into law. The Farmer Equity Act, also known as AB 1348, recognizes that California's farmers and ranchers are made up of a diverse group of people who have not all had equal access to resourc­es and information in order to successfully run their businesses. The law aims to change that definitively by making sure that socially disadvantaged farmers and ranchers have equal access to assistance programs.
The legislation called for CDFA to produce a Farmer Equity Report, which is now complete and identifies four key challenges facing socially disadvantaged farmers and ranchers.
· Land tenure
· Language
· Engagement with agriculture industry and boards/commissions
· Access to available resources and programs
The assessments and recommendations in the report are already translating into action: in addition to conducting research and writing the report in 2019, CDFA's Farm Equity Advisor has created a Farmer Resource Portal, has assisted with public outreach and engagement strategies with organizations working directly with socially disadvantaged farmers and ranchers, and has also assisted in revising and refining several grant programs to be more accessible to organizations working in severely disadvantaged communities and with farmers of color.
Through this report and the continued work of CDFA's Farm Equity Advisor and all CDFA staff, the agency will continue to im­prove and enhance our services and support for socially disadvantaged farmers and ranchers. We want to see all who are engaged in the agriculture industry thrive and be part of a sustainable future. That vision requires that farmers have access to the best resources and technology, have equal voices and representation in decision-making processes, and are afforded equal access to information about regulations and opportunities that affect their businesses. The challenges outlined in the report are also very important reminders to consider during the current COVID-19 crisis, as many socially disadvantaged farmers and ranchers struggle to adapt to the pandemic.
This report is by no means a stand-alone solution to the barriers that exist for socially disadvantaged farmers and ranchers, but it is an honest and forthright assessment of key disadvantages and the corresponding improvements and corrections that move us toward balance, fairness and equity in our agricultural industry. Please consider this a report of assessment and progress, with the full knowledge, especially in light of recent events, that there is much work still to be done.