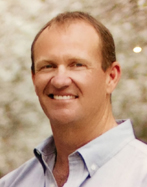 By Chris Koger
Jeff Huckaby, president of Grimmway Farms and Cal-Organic Farms (and member of the California State Board of Food and Agriculture), has been named the Organic Trade Association's Organic Farmer of the Year.
Huckaby has grown Cal-Organic's production from several hundred acres to more than 45,000 acres of organic vegetables in California, Colorado, Florida, Georgia and Washington. More than 65 different vegetables are sold under the Cal-Organic brand, according to a news release from the organic association.
He started organic farming in 1999 as Grimmway's farm manager, and took over all of Grimmway's organic production throughout California in 2000. A year later, Huckaby became general manager of Cal-Organic Farm when it was purchased by Grimmway, according to the release.
With Huckaby in the role of organic visionary for the company, it now supplies all of Costco in the U.S. and several other countries, and he has helped other retailers offer year-round organic programs. Over the years, he has educated buyers and presented at many retailer produce training programs, spoken at conferences and U.S. Department of Agricultural meetings and testified in Congress about organic production.
"His expertise in organic farming has been tapped by regulators, trade associations, elected officials, California Department of Food and Agriculture, and USDA for input into all areas of organic production," according to the trade association's release.
Huckaby said his passion for organic farming spans four generations of his family and he's accepting the award on behalf of the company's dedicated farmers. The Organic Trade Association also noted the support he's given the association and its affiliate, The Organic Center.
"Over these years, I've witnessed the commitment, hard work and downright grit among all members of this community who are fighting to ensure a bright future for organic in the U.S.," Huckaby said in the release. "I am deeply proud to help lead in this charge and pave the way for the next generation of farmers."