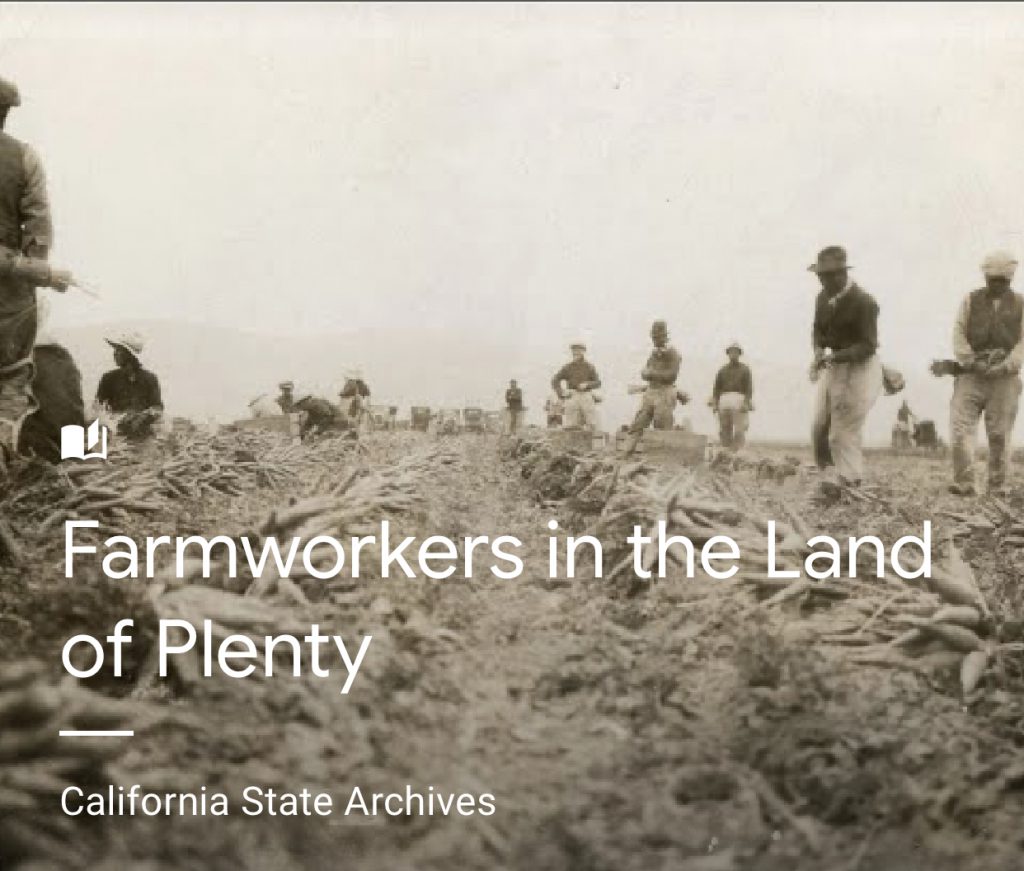 California is one of the largest agricultural producing regions in the world generating billions of dollars in revenue every year. Farmworkers have come to California from various parts of the world to plant, care for, and harvest the crops of the Golden State. Workers have faced harsh working conditions, low wages, and little recognition for their crucial contributions. As a result, farmworkers, advocates, and community leaders have organized to work toward the betterment of working and living conditions for farmworkers. The fight for these rights began in the 19th Century and continues to this day.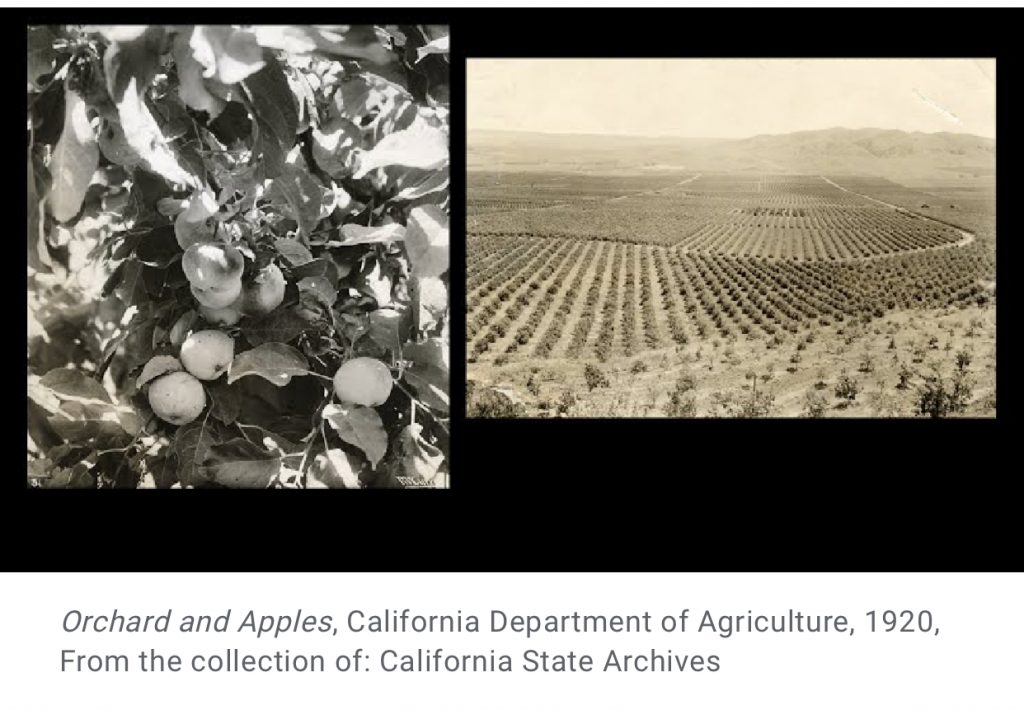 Agricultural operations in California date back to statehood in 1850 and consisted of large ranches and farms which grew wheat, barley, and other grain crops. During the 1850s-1880s, growers and farmers employed a limited farm worker population, but implemented the use of tractor and mechanized harvesting processes. The images below feature two examples of crops being harvested in the late 19th and early 20th Centuries.

Starting in the late 1800s, many farming operations in California expanded to the include the cultivation of fruits and nuts. Improvements in irrigation, the use of pesticides, and the demand of specialty crops gave rise to an increased demand for labor. Growers benefited from cheap foreign labor as Chinese, Japanese, Sikh, Filipino, Southern European, and Mexican workers came to California to fill the labor demand, which continued to grow in the early 1900s. The images below depict farmworkers harvesting and preparing crops for shipment in the early 1900s.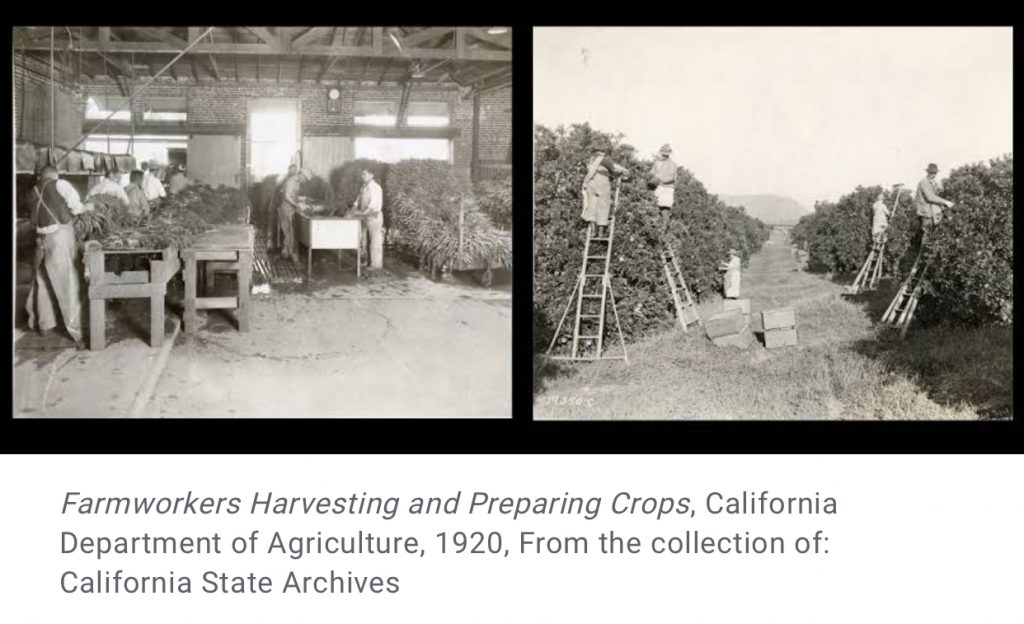 In the early 1940's, the agricultural labor demand continued to increase and the United States experienced an influx of Mexican farmworkers into the country under the Bracero Program. This program, created under the Mexican Farm Labor Program Agreement, was initially set up to address labor shortages during World War II, but would remain in place for more than 20 years. Under this program, Mexican farmworkers were provided with sanitary and free housing, satisfactory and affordable meals, free transportation back to Mexico at the end of their term, and a minimum wage of thirty cents per hour. Despite the protections set forth by the program, racial discrimination prevailed, and farmworkers continued to work under poor working conditions while growers benefited from the cheap foreign labor. The Bracero Program ended on December 31, 1964 and over the course of the program, millions of men migrated to the United States to participate in the program as guest workers.
Beginning in 1952, guest workers were also hired under the H-2 Program. This program created under the Immigration and Nationality Act, employed limited groups of temporary foreign nationals, many of which were employed in the agriculture industry. In 1969, over 69,000 visas were issued to foreign workers –the peak of its usage. In 1986, the Immigration Reform and Control Act (IRCA) created the H-2A visa for agricultural workers, but they have significantly declined in recent years.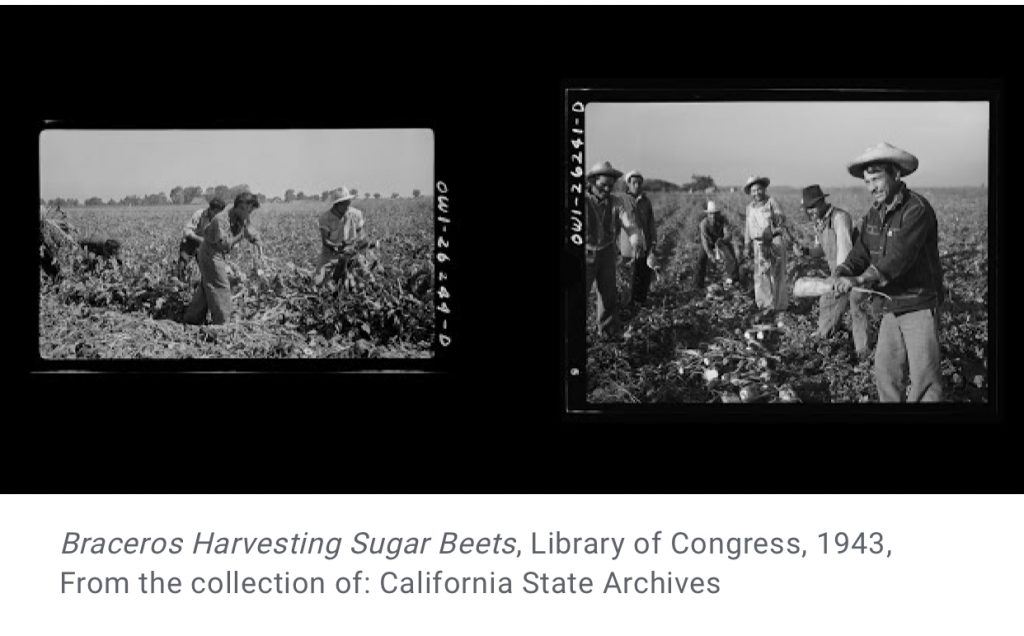 As California's agriculture industry grew, labor rights became increasingly important. Harsh working conditions, including long hours, low wages, and poor-quality housing led to workers organizing to advocate for their rights. Workers faced additional challenges through language barriers, racial discrimination, and growers forcing them to pay commission or inflated prices for basic necessity at company stores. The Oxnard Strike (1903), Wheatland Hop Riot (1913), the cotton strikes (1930s), and others were important steps moving California toward expanded farmworker rights.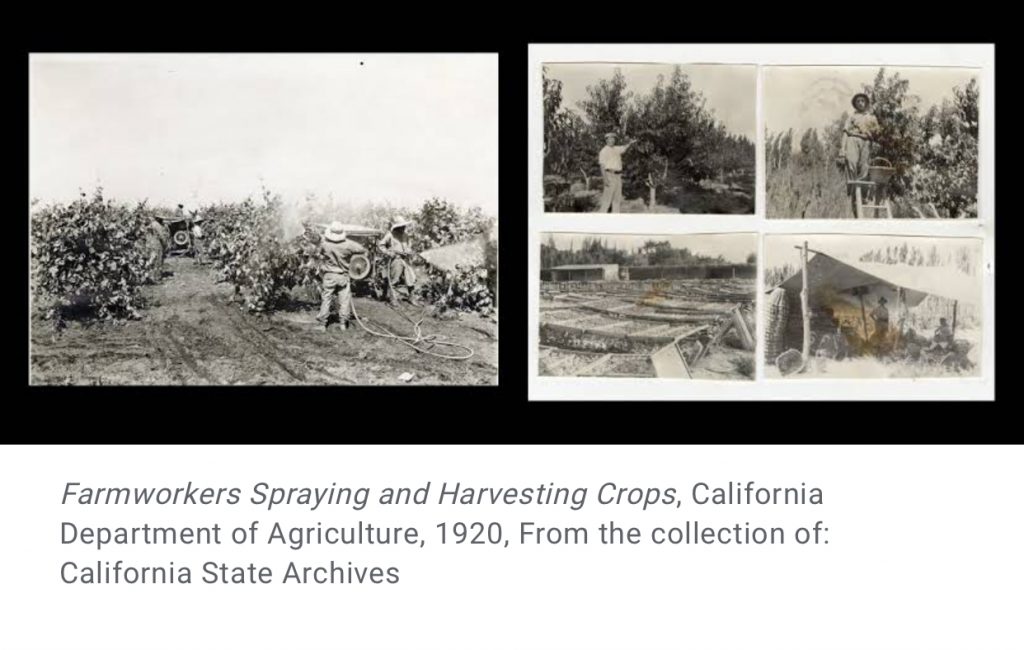 Several labor organizations were born out of movements for stronger farmworker rights. Perhaps the most recognized of these is the United Farm Workers of America (UFW). Created in the late-1960s through a merger of the Agricultural Workers Organization Committee (AWOC) and the National Farm Workers Association (NFWA), UFW successfully advocated for improved working conditions and higher pay through organized strikes, nonviolent protests, marches, and rallies to focus national attention to the plight of farmworkers.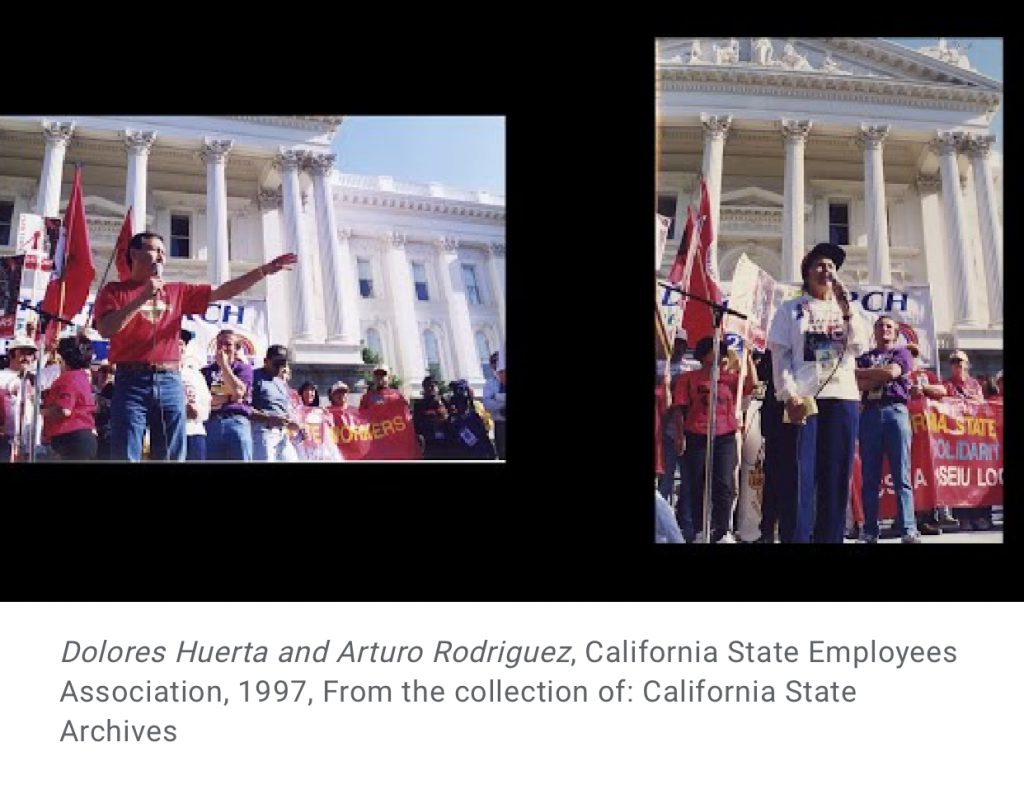 Several well-known labor leaders emerged in the 1960s, including Larry Itliong, Cesar Chavez, and Dolores Huerta, among others. These leaders worked to negotiate labor contracts and reduce pesticide exposure for workers, with their hard work paving the way for legislative action and the 1975 Agricultural Labor Relations Act, which permitted farmworkers to collectively bargain. Chavez, Itliong, and Huerta, combined their knowledge of labor organizing and activism and created the pioneering agricultural labor union, the United Farm Workers.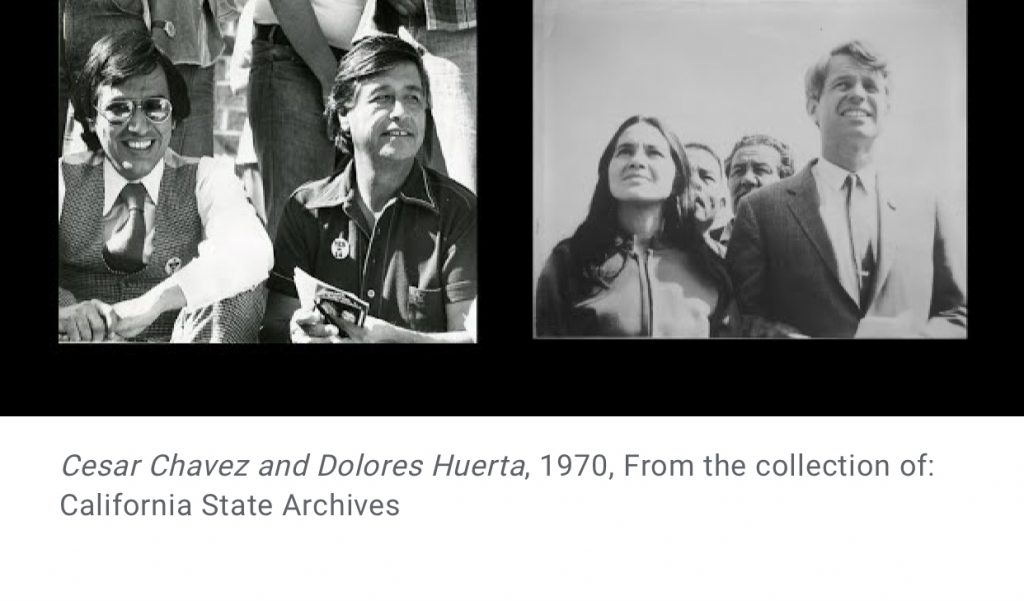 In September 1965, the NFWA and AWOC, then later UFW, organized the Delano Grape Strike to demand the federal minimum wage for farmworkers. Grassroots efforts led to a successful five-year consumer boycott on non-union grapes and more than 2,000 farmworkers striking, highlighting the plight of farmworkers in California and gaining national attention. This put pressure on growers and state officials to take action. In the fall of 1969, the California Assembly Committee on Agriculture and the California Assembly Committee on Labor Relations, held hearings in Palm Springs and Bakersfield, to hear grievances and testimony from growers and farmworkers regarding the need for state legislation that would allow farmworkers to unionize. Larry Itliong, Dolores Huerta, and Cesar Chavez played instrumental roles in organizing farm laborers in California's Central Valley. Their experience as leaders and activist eventually led to the Creation of the United Farm Workers of America, an organization that put the plight of farmworkers on national headlines.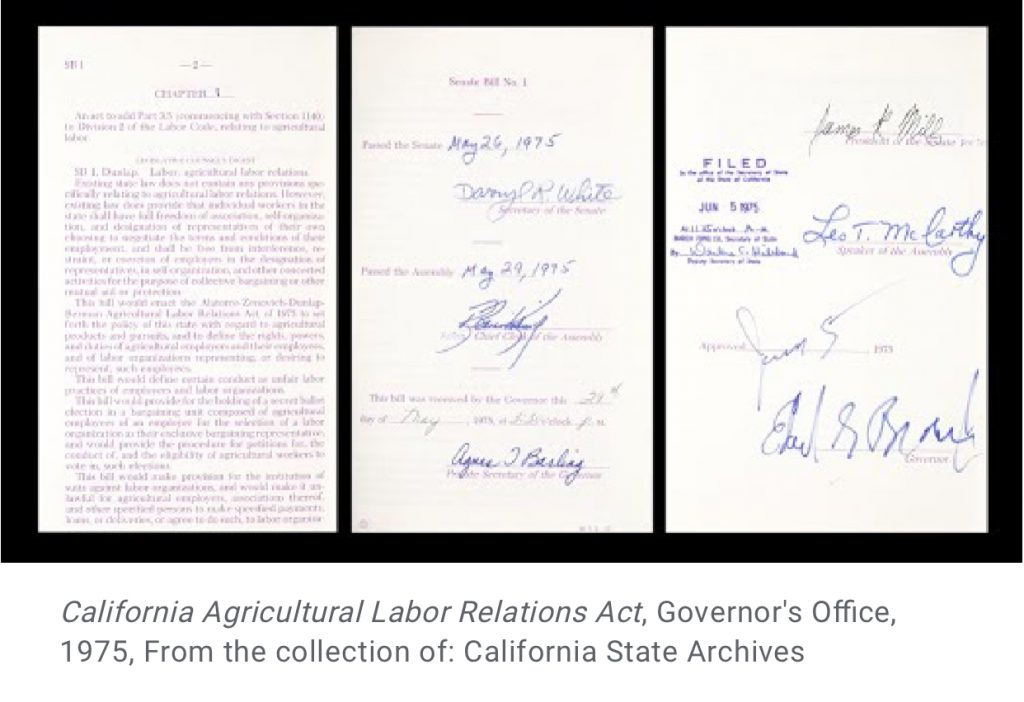 Shortly thereafter, In 1975, the California Legislature passed the Agricultural Labor Relations Act (ALRA), to, "ensure peace in the fields of California by guaranteeing justice for all agricultural workers and stability in agricultural labor relations." The law, the first of its kind, created the Agricultural Labor Relations Board to administer the Act, allowed workers to bargain with their employer, engage or refuse to engage in union activities, allowed union officials access to grower's fields, established a method for speedy elections, and provided remedies for workers who are unfairly fired or punished, including back pay. In the first few months after the law went into effect, there were 429 elections involving 50,000 voting farmworkers. By comparison in fiscal year 2017-2018, only one certification election was conducted. Changes in agriculture and labor have significantly impacted the amount of elections held in the present.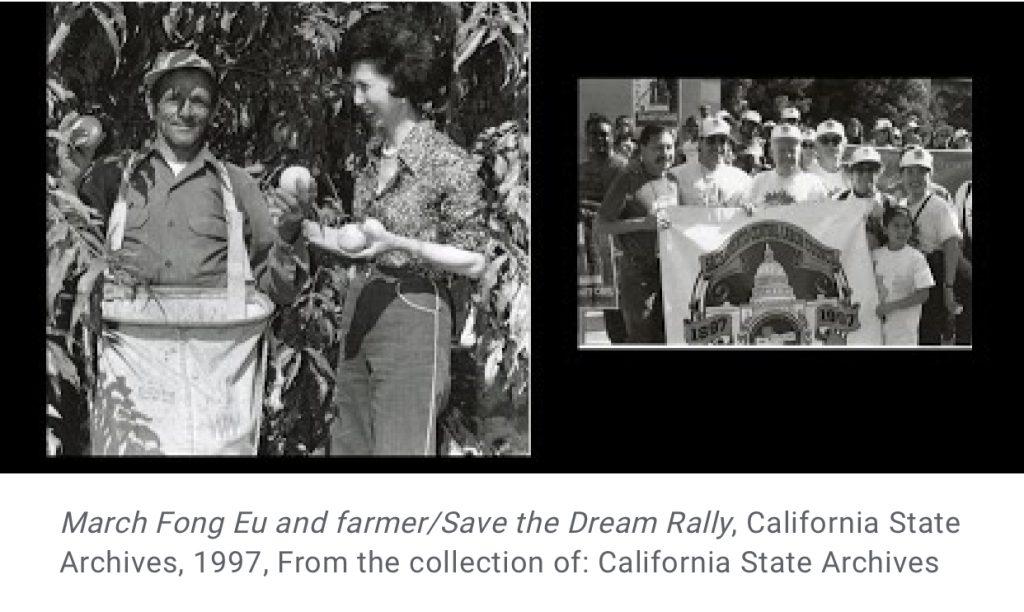 Progress toward stronger farmworker rights has continued into the 21st Century. Increasingly, the dangers of heat stress and continuously unfair wages have gained public attention leading to legislative action. In 2005, the California Legislature passed some of the most stringent heat laws in the nation. The law was revised in 2015, requiring employers to pay workers for recovery periods. In 2016, California passed AB 1066 which extended overtime pay to farmworkers who worked more than 8 hours a day or 40 hours a week. These pieces of legislation have been crucial steps toward the further protection of farmworkers, and workers, advocates, and community leaders continue to work to expand these protections.