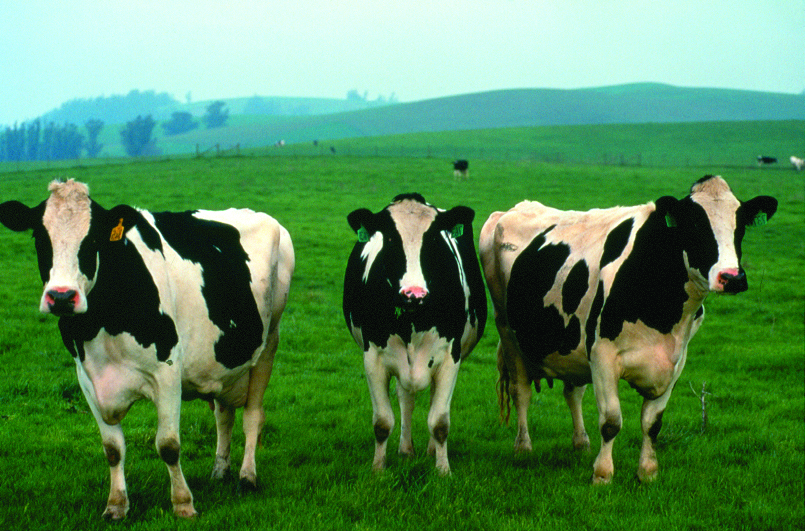 By Dana Yount
When liquid manure sits in storage lagoons on dairies or other livestock operations for too long, methane can form and contribute to climate change. To address concerns about methane emissions, the California Department of Food and Agriculture (CDFA) developed the Alternative Manure Management Program (AMMP), which supports farmers in reducing their methane emissions with both financial and technical assistance.
The objective of CDFA's AMMP is to encourage dairy and livestock producers to adopt climate smart practices to reduce methane emissions in animal agriculture systems. The program incentivizes the development of manure management practices that reduce greenhouse gas emissions, as well as protect water and air quality.
These practices fall under four main categories: pasture-based management, solid separation, conversion from flush to scrape, and alternative manure treatments and storage. For example, running manure through a solids separator helps to reduce potential surface and groundwater pollution as there is less nitrogen and other elements in the separated liquids. In the most recent round of grants from the program, livestock and dairy operations could apply for up to $750,000 to implement these kinds of methane reduction practices.
In addition, producers can receive technical assistance from the University of California Division of Agriculture and Natural Resources (UC ANR) Climate-Smart Agriculture educators. This team was established with the support of UC ANR, the Strategic Growth Council, and CDFA, and has educators based in ten counties around the state. The effort is led by Doug Parker, director of the California Institute for Water Resources, in collaboration with several UC ANR county based Advisors.