Today, the California Department of Food and Agriculture (CDFA) joins the nation in celebrating the seventh annual National Hydrogen and Fuel Cell Day, which marks the growth of the industry by raising awareness of the benefits fuel cell technologies and hydrogen energy provide in reducing emissions while driving economic growth.
National Hydrogen and Fuel Cell Day is observed on October 8 (10.08), in recognition of the atomic weight of hydrogen – 1.008. Hydrogen is already providing fuel, feedstock, and power to wide-ranging sectors of the U.S.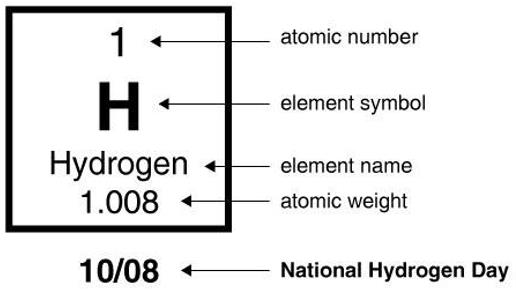 Since 2015, CDFA's own Division of Measurement Standards has been testing and certifying hydrogen refueling stations for accuracy. 50 retail stations are open today, and to keep pace with continued growth, the Division maintains fuel quality laboratories in Sacramento and Anaheim. Hydrogen must be very pure for proper vehicle operations, and the analysis detects impurities in the parts per billion. So far, so good: 600 fuel samples show that hydrogen fuel sold in California is very high quality. Division staff have also facilitated and developed national and international hydrogen refueling and testing specifications.
Hydrogen energy and fuel cell technologies offer a clear pathway toward low- and no-carbon emissions economic growth while creating high-quality jobs and spurring advanced American manufacturing. As countries around the world increasingly look to hydrogen as a clean energy pathway, the U.S. is uniquely well-positioned to take a leadership role. By leveraging abundant resources and a robust industrial sector, the U.S. hydrogen industry can spur American energy innovation and promote economic competitiveness.
For more information on National Hydrogen and Fuel Cell Day, please visit www.hydrogenandfuelcellday.org.
For more information on CDFA's hydrogen related activities, please visit https://www.cdfa.ca.gov/dms/programs/zevfuels/