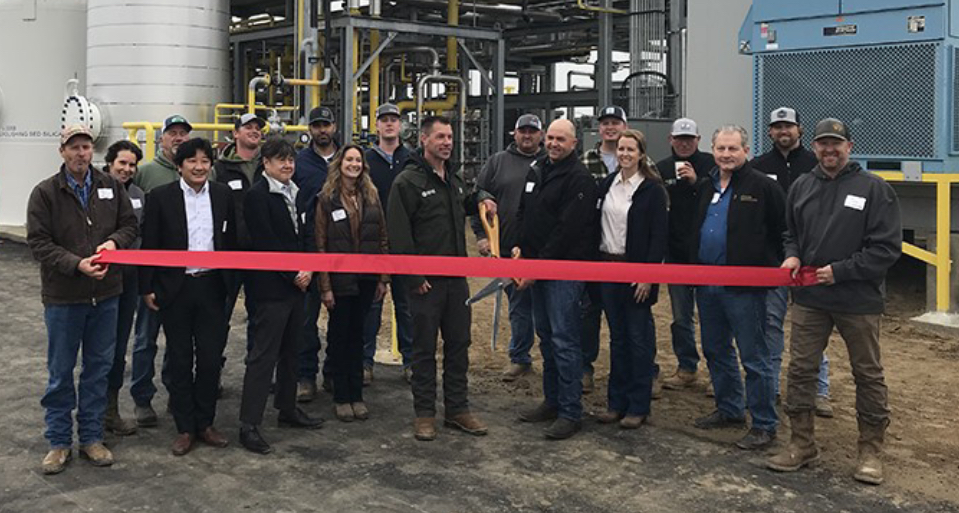 CDFA undersecretary Christine Birdsong was among those present this week at a ribbon cutting ceremony for the Merced Dairy Digester Pipeline Cluster Project, a group of 15 dairy digesters to start, 12 of them partly funded by CDFA's Dairy Digester Research and Development Program (DDRDP).
The project will generate renewable natural gas to be sent to a centralized conditioning facility for processing and injection into a common carrier natural gas pipeline.
The DDRDP is the one of the most cost-effective greenhouse gas programs in California. The methane reductions achieved through digesters are estimated to be equivalent to removing 44,000 passenger vehicles from the roads per year over the course of a decade, or providing electricity to 24,400 homes for 10 years.
"The opening of this dairy digester cluster is an example of how California agriculture is committed to contributing to greenhouse gas reductions and enhancing environmental sustainability, while at the same time ensuring the long-term viability of our dairies," said Undersecretary Birdsong.
The ribbon cutting event was organized by the developer of the Merced Dairy Digester Pipeline Cluster Project, Maas Energy Works.